At the end of March, the British royal family paid tribute to Prince Philip. However, there was someone missing from the Cambridge side: Louis. But for a while it was considered that he would participate in the event, as reported by the "Mirror".
Tuesday, March 29, a large part of the English aristocracy met at Westminster Abbey to pay tribute to the late husband of Elizabeth II, Prince Philip. If Kate Middleton shone in a look very "Lady Diana" with a sublime dress with polka dots, perfectly surrounded by her two little "bodyguards", George and Charlotte, the young Louis was not part. However, as revealed by the Mirror on Thursday 31 March, the youngest of the Cambridges did have his invitation card. Thus, on Twitter, Patricia Treble, an expert on royal matters, discovered that the Court Circular, the official record of the royal family's activities, had indicated that Prince Louis was to attend the ceremony.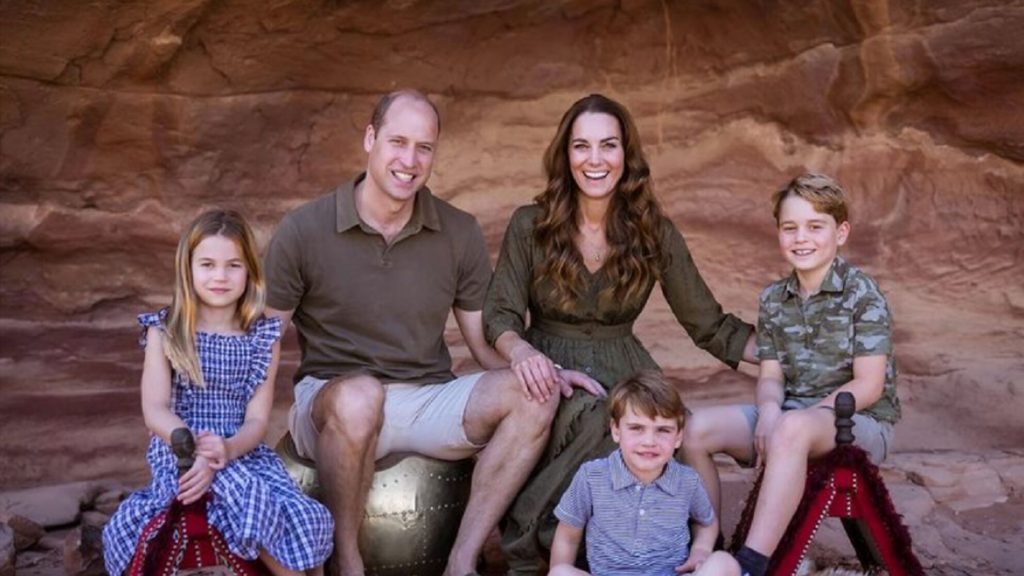 "An interesting nugget in the Court Circular: 'Prince Louis of Cambridge [TBC]," the insider transcribed. However, the information is qualified because of that famous "TBC" mention, meaning "to be confirmed": "There is the mention TBC after Louis' name, so it is possible that he was supposed to go, but that plans changed at the last minute." Gert's Royals, another Twitter account that focuses on the royal family, was more emphatic: "Prince Louis' name was probably just a mistake. I don't think he was ever intended to attend." The end of this story: the court circular has since been updated to indicate that Louis did not attend the mass, as reported by our colleagues in the British newspaper.
Prince Harry and his clan: the great absentees of this ceremony
If it was easy to understand the absence of little Louis to the tribute to his great-great-grandfather, the failure of Prince Harry and Meghan Markle has caused much ink to flow. However, the Duke of Sussex would have bitterly regretted this blunder: "I think Harry is actually very disappointed not to have been able to attend this remarkable day in honor of his grandfather, for whom he had an intense love," said royal expert Stewart Pearce in the podcast Royally Us.
Photo credits: Julien Burton / Bestimage