Elegant, glamorous and feminine: This is how female royals dress for official appointments. No wonder that there are similar looks.
Whether Duchess Kate (40, born Kate Middleton), Charlène of Monaco (44), Máxima of the Netherlands (50) or Madeleine of Sweden (39): the royal ladies of the different royal houses shine both on the red carpet and at banquets or public appearances of a different kind. While each of them has a special and recognizable style, it still happens that they inspire each other. Just a few weeks ago, Duchess Kate decided on a gray, knee-length dress with a waist belt, which we had seen similarly on Letizia of Spain (49) just a few days earlier – whether intentional or coincidental, only the imitator knows in this case.
But there are even cases in which two royal ladies wore the completely same dress – a fashion déjà vu that is sometimes years apart: Charlotte Casiraghi (35) inherited her younger sister Alexandra von Hannover (22) a dress that combined them completely differently 19 years later.
Prince William & Duchess Kate: They named their children after these royals
The royals of the various royal houses not only get inspiration from the others when choosing their clothes. Even when choosing a name, you stick to your blue-blooded bars and let yourself be inspired by famous ancestors. Prince William (39) and Duchess Kate simply examined the names of their royal ancestors when it came to choosing names for their three children Prince George (8), Princess Charlotte (6) and Prince Louis (3). But after which famous relatives are the three royal offspring named?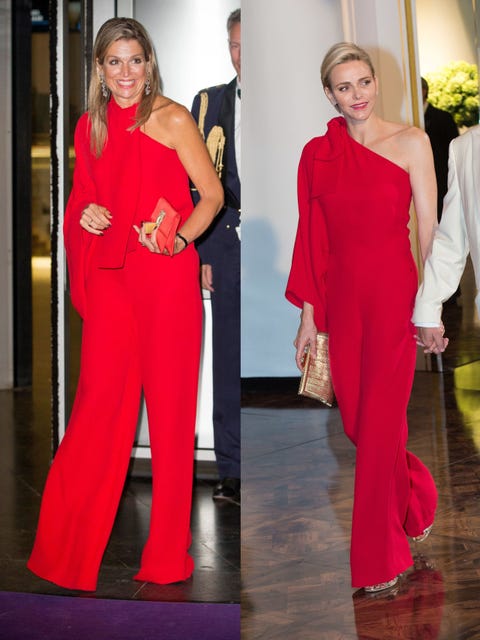 Photos credits: Bestimage