If the dress does not make the monk, Prince Harry will wear his military uniform for the tribute to his grandmother Elizabeth II, Saturday, September 17, reveals The Mirror this Thursday, September 15.
Since the death of the Queen on September 8, the wearing of the uniform was the talk of the British press. Deprived of their uniforms because of their distance from the Crown, Prince Harry and his uncle Prince Andrew, will have taken part in costume, the procession escorting the coffin of the sovereign from Buckingham Palace to Westminster Hall, this September 14. A decision that did not please a large part of the population, ulcerated to see Harry stripped of his military privilege, while he served in Afghanistan twice. The controversy will therefore be able to stop. Since according to information from the Mirror, officials at Buckingham Palace have given their approval to allow the brother of Prince William, to put on his uniform.
"Common sense has prevailed. The situation was ridiculous, given that the Duke of Sussex has served his country and is a highly respected member of the armed forces with all that he has done for veterans, "commented a source of the British media, referring to the many causes supported by the husband of Meghan Markle, founder of the Invictus Games, a sports competition reserved for soldiers, veterans and wounded in war. Beyond the military honor, seeing Harry get his uniform back has a symbolic significance in this period of restored unity within the Royal family. "It is important that the Queen's grandchildren are all welcomed and comfortable as they mourn their beloved grandmother together," added the anonymous source in the tabloid's columns.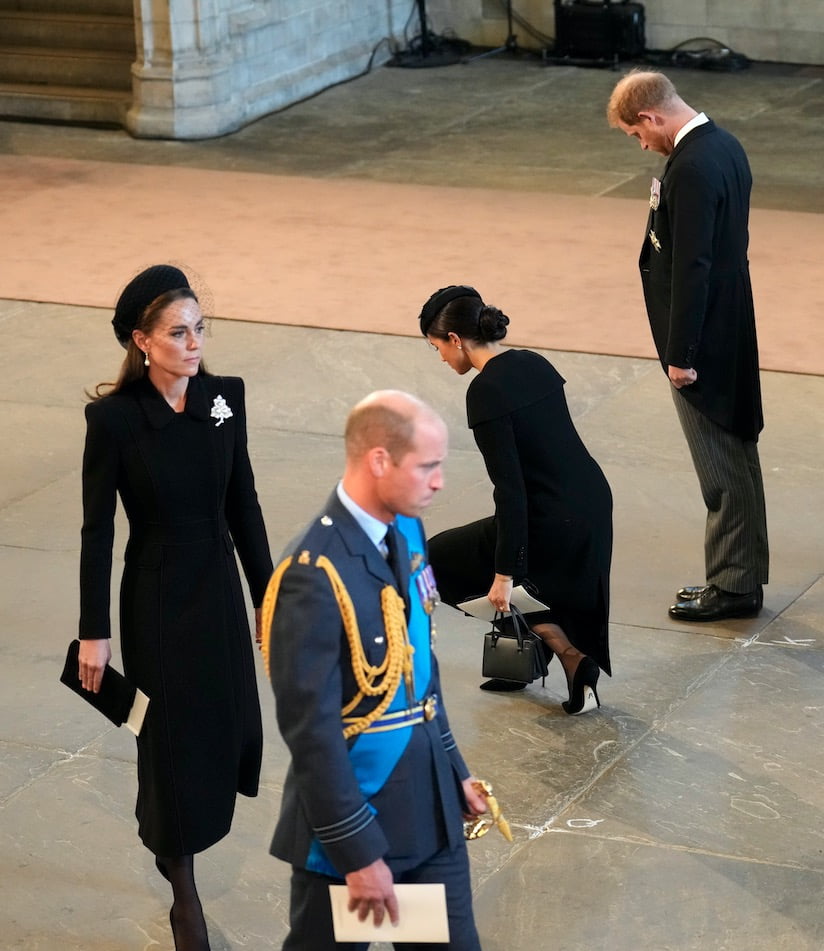 The uniform of appeasement
From the side of the close entourage of the Crown, the decision – that only Buckingham Palace was entitled to make – is not surprising: "It is simply a mark of respect for the grandmother of the duke, who would not have wanted it otherwise," still stressed a source well informed about the monarchy. Thus, although he is considered an inactive member of the Crown, Harry will not stand out alongside his brother William and his cousins, who will also make the trip, including Princesses Eugenie and Beatrice of York. Prince Andrew, also deprived of his uniform because of his alleged involvement in the Epstein affair, could also benefit from a pass, which will have to be issued by the Palace. No more row of medals hanging on the jacket. A meager consolation for the Duke of Sussex, who on Thursday celebrated his 38th birthday in mourning.
Photo credits: Agency / Bestimage