Buckingham has ordered Prince Harry and his wife Meghan Markle to settle their differences with the Prince and Princess of Wales before the Queen's funeral on Monday, September 19.
Can the funeral of Queen Elizabeth II this Monday, September 19, be the driving force behind a reconciliation between Prince William and his brother Harry? Buckingham believes it. This is what the Mirror reveals, informed by people close to the Crown. According to this source, Prince Harry and Meghan Markle would have been ordered to open the discussion with the Prince and Princess of Wales, in order to leave behind the old grudges. And the starting point for this reconciliation would be an apology for the harm caused by Harry and Meghan during the interview with Oprah Winfrey. "The infamous interview crossed a line, upsetting the Prince and Princess of Wales," the source reveals to the tabloid.
The couple has been asked to "acknowledge the motives" behind the interview and this is before the queen's funeral, which will be held on Monday. During this interview in 2021, the Sussexes had explained the reasons for their separation from the royal family, saying they felt "concerned" for the safety of their children. Meghan Markle had also revealed that the royal family had refused her help while she was suffering from depression. The interview had created a real earthquake within the British monarchy.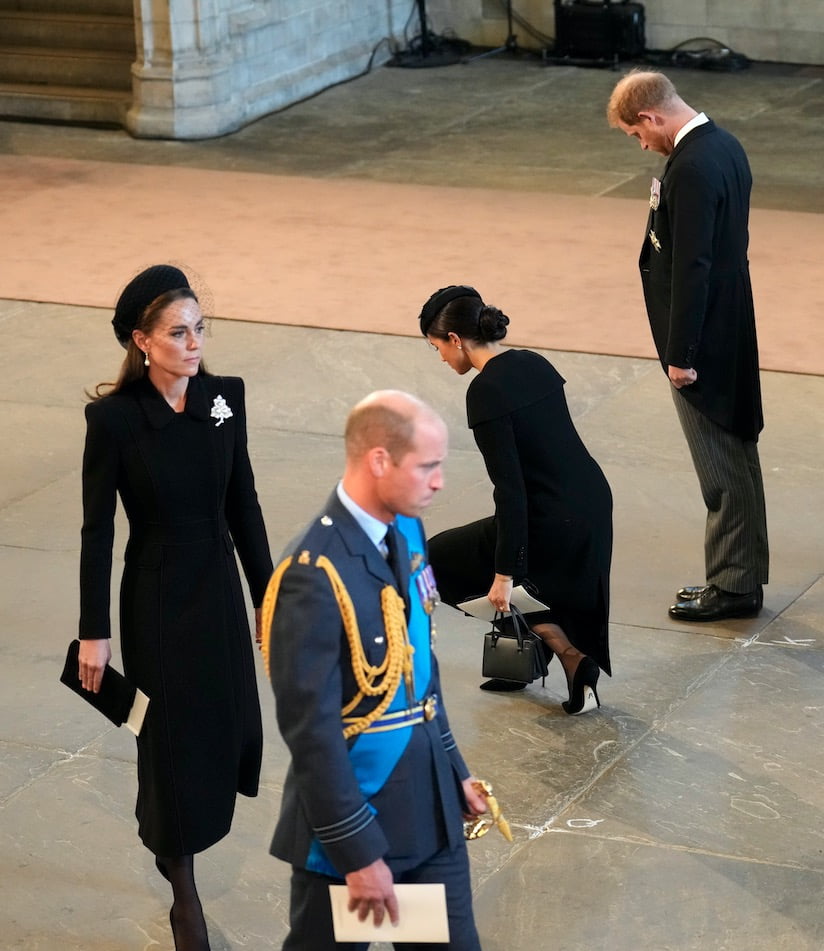 Prince William and Harry, reconciled in mourning?
The two brothers put aside their differences for the first time on Saturday 10 September. They appeared together, accompanied by their wives, at a walkabout in front of Windsor Castle. This was considered an important demonstration of unity by observers. The Duke and Duchess of Sussex also joined William and Kate in a private ceremony at Buckingham Palace on Tuesday evening to welcome the coffin of the sovereign. The last time the couples had been seen in public as a foursome was in March 2020.
Photo credits: Agency / Bestimage