As in any family, when you're a child in the British royal family, you sometimes spend part of your summer holidays at your grandmother's house. This is particularly true of Savannah Phillips and Mia Tindall, who were spotted on Princess Anne's estate.
What if the holidays of members of the royal family were like those of everyone else? Little girls Savannah Phillips and Mia Tindall were spotted trampolining. The royal cousins, aged 12 and 9, were spotted by photographers at the Festival of British Eventing at Gatcombe Park, the home of their grandmother, Princess Anne, as reported by The Express on Saturday 5 August. The British media outlet revealed that the two girls were joined by Mia's younger sister Lena, their mother Zara Tindall and Savannah's younger sister Isla. However, there was reportedly no trace of the male members of the family. Mike Tindall and Peter Phillips and Zara and Mike's son Lucas were nowhere to be seen.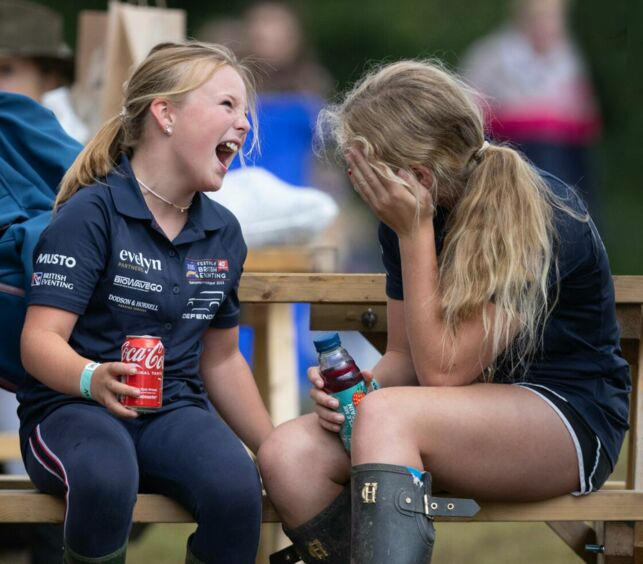 To take part in the 28th edition of this event, Mia and Savannah had the perfect outfit. Wearing the event's official navy blue t-shirt and Wellington boots, they were ready to take on the mud. A real daredevil who fears nothing, Mia Tindall didn't hesitate to flip over on the trampoline. Her parents are both sportsmen: her father plays rugby and her mother rides horses. And just as well, because the Festival of British Eventing is all about equestrian activities. So it was only logical to see Zara Tindall enjoying herself on the opening day. A sport also practised by Savannah and her sister Isla.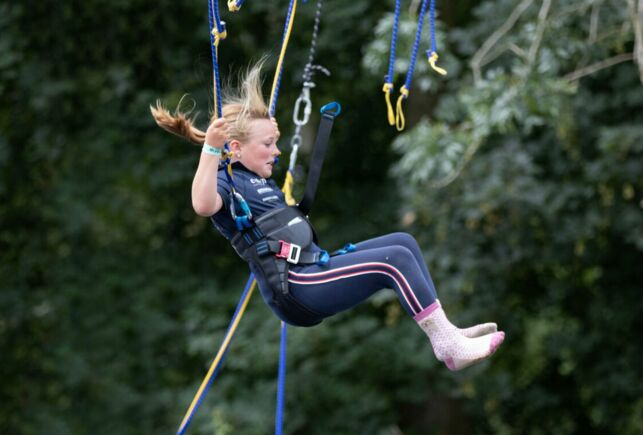 The dance by the two cousins left a lasting impression
This isn't the first time Savannah and Mia have been seen having fun together. In June 2022, during the platinum jubilee of their great-grandmother, Queen Elizabeth II, their joint dance to ABBA music made quite an impression. Mia has always made a name for herself. It wasn't long before she was heralded as "Prince George's rambunctious cousin". In August 2022, she was already having a great time at the Festival of British Eventing at her grandmother's house. Summers come and go.
Photo credits: Dana Press / Bestimage