From March 26 to 29, Charles III and Camilla will stop in France, in Paris and then in Bordeaux, for their first trip abroad since the death of Queen Elizabeth II last September. But did you know that the current queen consort had already come to the capital solo?
From March 26 to 29, Camilla and Charles III chose France for their first official trip abroad. The hexagon, a destination cherished for years by the British royal family. On the program, many visits and meetings in Paris, but also in Bordeaux. Ceremony under the Arc de Triomphe and meditation on the tomb of the unknown soldier, speech at the Senate for him, opening of an exhibition dedicated to Manet and Degas at the Musée d'Orsay for her, then state dinner at the Château de Versailles with Emmanuel and Brigitte Macron before returning to sleep at the embassy. On March 28, the royal couple will then travel to Bordeaux to visit a wine estate and have lunch with the city's mayor. They will then return to Paris, before heading to Germany.
The Parisian capital, a city much appreciated by Camilla and Charles III. If they made several official visits, the royal couple also went to Paris privately. The opportunity for the one who was still only Prince of Wales to indulge his passion for painting. "When he is in Paris, it also happens that he privatizes some museums, like the Louvre" reveals the historian Kevin Guillot. It is whispered that the new British sovereign would have a passion for Jean-Baptiste Camille Corot. And his wife is not to be outdone. "During a private visit in solo, Camilla had also privatized the Louvre and had her picture taken in front of the Mona Lisa" says the specialist of the English royal family.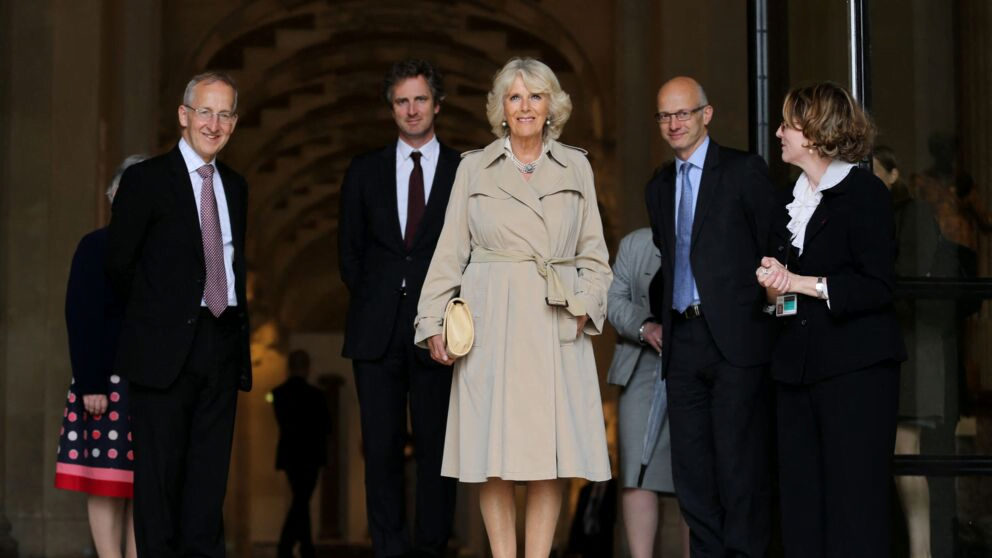 The backstage of the visit of Camilla in Paris revealed
Indeed, in May 2013, Camilla, then Duchess of Cornwall, had come discreetly to Paris. A trip that was not funded by the crown, but on its private funds. She was accompanied for the occasion by three companions of Emmaus, an association of which she is an ambassador in the United Kingdom since 2016. On the Emmaus site in Bougival, Camilla was keen to express herself in French, although she did not fail to apologize, as it was "a bit rusty", dating back to about fifty years ago, when she was studying at the British Institute in Paris. The wife of the new monarch had also visited the market of the boulevard Raspail, then another atmosphere, in the design studio and workshops Dior. A visit that ended at the Louvre, with a souvenir photo next to … Mona Lisa.
Photo credits: Radburn Chris/PA Photos/ABACA