This Friday, January 13, Sarah Ferguson paid tribute to her very close friend, Lisa Marie Presley, whom she affectionately called "my sissy."
It was on Instagram that Sarah Ferguson paid tribute to Lisa Marie Presley. The only daughter of rock and roll legend Elvis Presley passed away on Thursday, January 12, at the age of 54. She was a very close friend of the Duchess of York, member of the British royal family. The latter posted a moving photo online, expressing her deep sadness about the sudden loss of her friend, victim of a cardiac arrest.
"I say hello to you every day and I love you my chicken and I will continue to say hello to you every day," she wrote. "You were my chicken, an amazing mother to Ben, Riley, Harper and Finley and a superbly loving daughter to Priscilla. You have been my devoted friend for many years and I am here for your family to support and love them. I am deeply saddened, my chicken, you are in my heart." A message filled with love that immediately made the Internet users react. The ex-wife of Prince Andrew had also shared a photo in tribute to Queen Elizabeth II, following her death last September.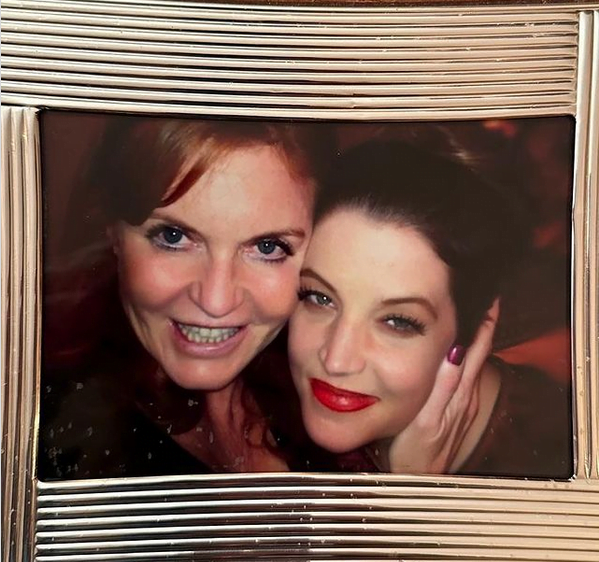 "The most passionate, the strongest and the most loving…"
Lisa was the only child of Elvis Presley, whom he had with actress and model Priscilla Presley. It is in fact she who confirms the death of her daughter in a statement. "It is with a heavy heart that I must share the devastating news that my beautiful daughter Lisa Marie has left us. She was the most passionate, strong and loving woman I have ever known."
Lisa Marie is survived by four children. She had a daughter, Riley Keough, and a son, Benjamin Keough, with her first husband Danny Keough. Her son tragically committed suicide at the age of 27 in July 2020. In 2008, she gave birth to twin girls with her fourth husband, former guitarist Michael Lockwood. She was last seen at the 80th Golden Globes ceremony earlier this week.
Photo credits: AGENCY / BESTIMAGE