The wife of Albert II of Monaco was not present at the 45th edition of the International Circus Festival of Monte Carlo. The sovereign prince came accompanied by his niece, Camille Gottlieb.
While the pandemic of Covid-19 has had reason for the editions of 2021 and 2022, the Monegasques came in large numbers, this Friday, January 20, 2023, to attend the 45th edition of the International Circus Festival of Monte Carlo. For this first performance, the royal family was very expected. The president of the festival, who is none other than Princess Stephanie of Monaco, was able to count on the presence of his older brother, Prince Albert II. However, it was not Charlene who was on Albert's arm, but her niece, Camille Gottlieb. This year, two of Princess Stephanie's three children accompanied their mother to the first performance. Louis Ducruet, 30, came with his wife Marie, who showed a beautiful baby bump. The lovebirds will indeed become parents for the first time in a few weeks.
If we are not sure that Princess Charlene will make an appearance in the next few days, she will indeed be on the arms of her husband at the coronation of King Charles III, on May 6. The princely couple of Monaco will however go to the ceremony without their children, Jacques and Gabriella, "a little too small for this type of ceremony," he explained in the columns of the American magazine People.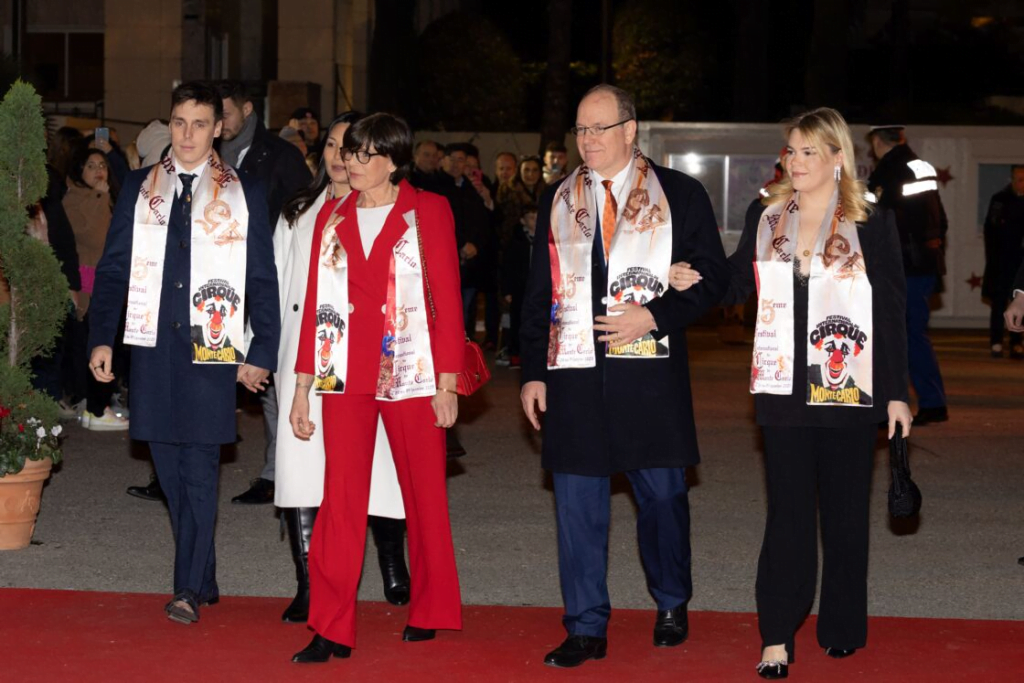 The festival ends on January 29
Princess Stephanie will preside over the festival, which lasts until January 29. It brings together various artists from around the world. During the festival, Golden Clowns will be awarded to artists chosen by a jury of professionals. This year, the junior edition of the New Generation will join the adult show. Point de Vue reports that Pauline Ducruet, Princess Stephanie's first daughter, has participated in the birth of New Generation. She will also be part of the International Jury. The Monte Carlo Circus Festival, one of the most illustrious in the world, was created by Rainier III in 1974. He passed on his passion for the circus arts to his daughter, Stephanie. "She is fully involved in the conception and organization of the shows with the major concern of respecting the traditional circus, selecting the best international acts and bringing her professionalism to the staging," explains the festival.
Photo credits: Giancarlo Gorassini/Bestimage