This Thursday, January 26, Charlene of Monaco made a remarkable appearance on The Rock as part of the celebrations of Saint Devote. A symbolic event during which the wife of Prince Albert was accompanied by her twins, Prince Jacques and Princess Gabriella.
It is an important day for the Monegasques. Every year, at the end of January, the life of the inhabitants of the Rock is punctuated by the celebrations organized for Saint Devote. Before attending the national mass scheduled for this Friday, January 27, the royal family followed a tradition dating back to the 19th century: burning a boat in the port of Monaco. This year, it was Princess Charlene who was honored during this historic moment. The Monegasque sovereign, positive to the Covid-19 for the third time, was naturally unable to attend this ceremony. In a video relayed by our colleagues of Monaco Matin, we could see the wife of Prince Albert, relaxed and smiling, setting fire to the boat of the Saint Devote. A symbolic moment that she wanted to share with her two children, Prince Jacques and Princess Gabriella, who showed patience and calm.
For the occasion, the Monegasque princess had bet on a sober but very elegant look. Dressed in a long brown coat and a matching suit, Charlene, who had been rather discreet lately, was delightful for this new outing on The Rock. On his side, the hereditary prince Jacques of Monaco had opted for a dark outfit, while his sister wore a pink coat, which seems to be one of his favorite colors. Images that are a pleasure to see and reassure on the health of Charlene of Monaco, who could not participate in the event last year.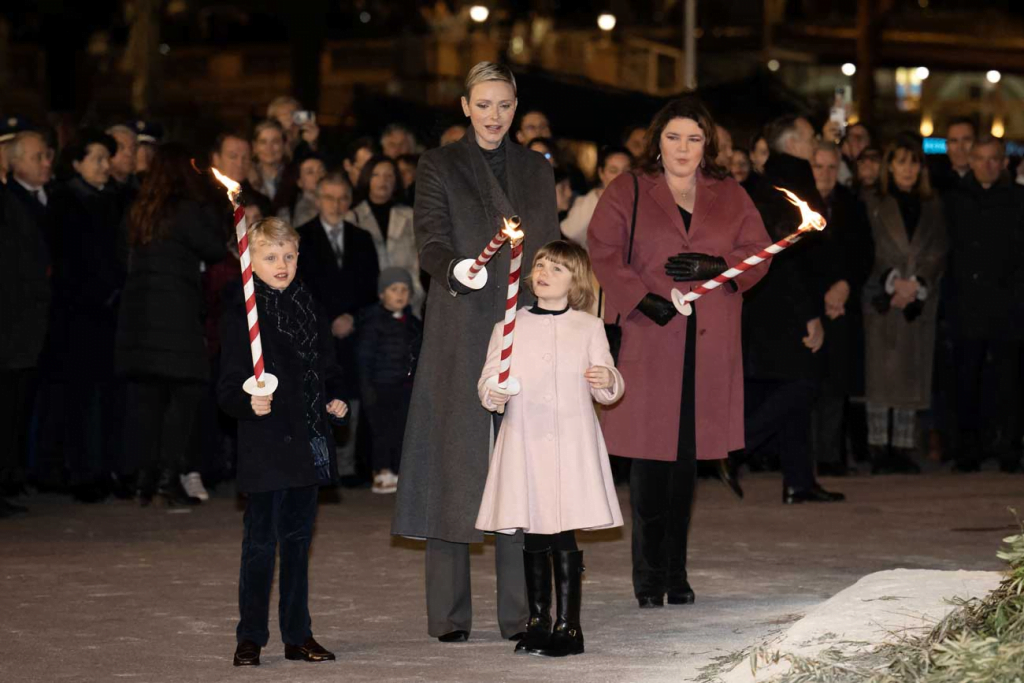 In 2022, Charlene had been replaced by Caroline of Monaco
During the 2022 edition of the Saint Devote, Prince Jacques and Princess Gabriella had to set the traditional boat ablaze without their mother, absent for health reasons. They were nevertheless able to count on the help of their aunt, Caroline of Monaco, who came to support them for this event as symbolic as it was historic. Throughout the celebration, Albert and Stephanie's sister stood by the twins, being particularly affectionate. As for Charlene, it was the first time she missed this Monegasque event. Her presence this year has reassured everyone …
Photo credits: Claudia Albuquerque / Bestimage