We no longer present the memoirs of Prince Harry, entitled The Spare. This time the Duke of Sussex on the wedding of Catherine and William and tries a daring joke in front of the audience.
In The Spare, Prince Harry makes many revelations, from the saddest to the most joyful. On page 260 of the book, the Duke of Sussex confides on a funny and nostalgic moment of his brother William's wedding to Kate Middleton. Back to the date of April 29, 2011, the future king and his wife have just said "I do" and like every wedding ceremony, the whole family is gathered. For the occasion, Prince Harry had a speech and well-tried jokes in reserve.
At this wedding, Harry decided to tell some funny stories from their childhood. Like many members of the royal family, Harry and William received letters from all over the world. The Duke of Sussex decided to tell the few lines of a letter from an American for William. The latter wanted to make a garment for the new Duchess of Cambridge, Kate Middleton.
For this, he needed to capture a thousand ermines but the result was not conclusive, "he had captured only two". This is not what stopped the writer of this letter, since he found a fallback solution and had still concocted something that Prince Harry was happy to brandish in front of everyone. "The audience choked. It was a thong. Soft and hairy. A few pieces of silk string attached to an ermine pouch," Harry explains. "A great burst of laughter ran through the room," he continues.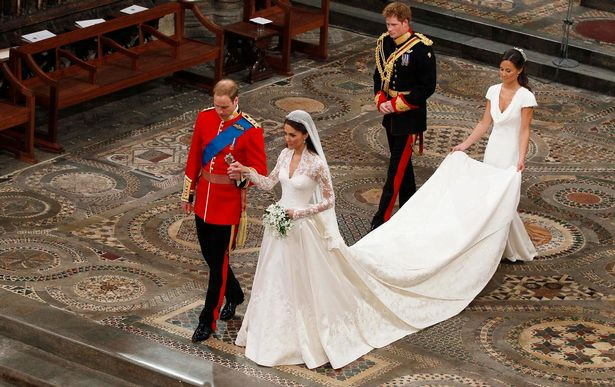 A tribute to Diana
However, it is on a nostalgic note that the Prince ended his speech at the wedding: "Mom: how she would have loved to be there. How much she would have loved Kate, and loved to see the love that binds you both." A moment that neither the guests, nor the newlyweds are close to forgetting.
Photo credits : JLPPA / Bestimage