As the date of the coronation of Charles III approaches, his wife Camilla Parker Bowles would have demanded that her five grandchildren play a crucial role in the ceremony, breaking with the custom, reported the Times this Saturday, February 25.
The coronation of Charles III is fast approaching and new information arrives every day, or almost. The king's wife, Camilla Parker Bowles, who will also be crowned on May 6 at Westminster Abbey in London, has asked that her five grandchildren, who call her GaGa, be allowed to play a role in the historic event. And according to several royal experts, they will indeed be part of the celebration.
Lola and Eliza, 15, Freddy, 13, and twins Louis and Gus, 13, are expected to hold the canopy over their grandmother as she is anointed with holy oil during the religious ceremony. A central role for the five teenagers, held in the past by duchesses. This moment is considered one of the most sacred parts of the ceremony. A source close to the royal family told The Times on Saturday, February 25: "The Queen Consort has said she does not want duchesses. She would like them to be her grandchildren." This is an important decision given that Camilla's grandchildren have been largely shielded from the media over the years.
Showing the reality of a blended family
King Charles III is said to be very close to each of his step-grandchildren. He reads them Harry Potter books and imitates each of the characters. As for Camilla, she spends a lot of her free time with them in her residence in Wiltshire. Sources told The Times that the king and queen consort, who will give up the title of consort after the coronation, also wanted to involve them to show their closeness to the teenagers, but also to reflect the reality of their blended family life.
A source close to the royal couple explained, "It's a pretty bold move. It shows that the king and queen consort aren't afraid to shake things up a bit to reflect the realities of modern life, of which the blended family can be a central part." Royal sources have said that both Prince William and Kate Middleton are keen for Prince George, their eldest son, to have a role in his grandfather's coronation as well, as long as he is not subjected to excessive scrutiny. For Hugo Vickers, royal historian and author of Coronation: The Crowning of Elizabeth II, "it's a very good idea to involve members of their own family in these roles, rather than using the sons and daughters of aristocrats. It's part of the inclusiveness of the family and strengthens its bonds.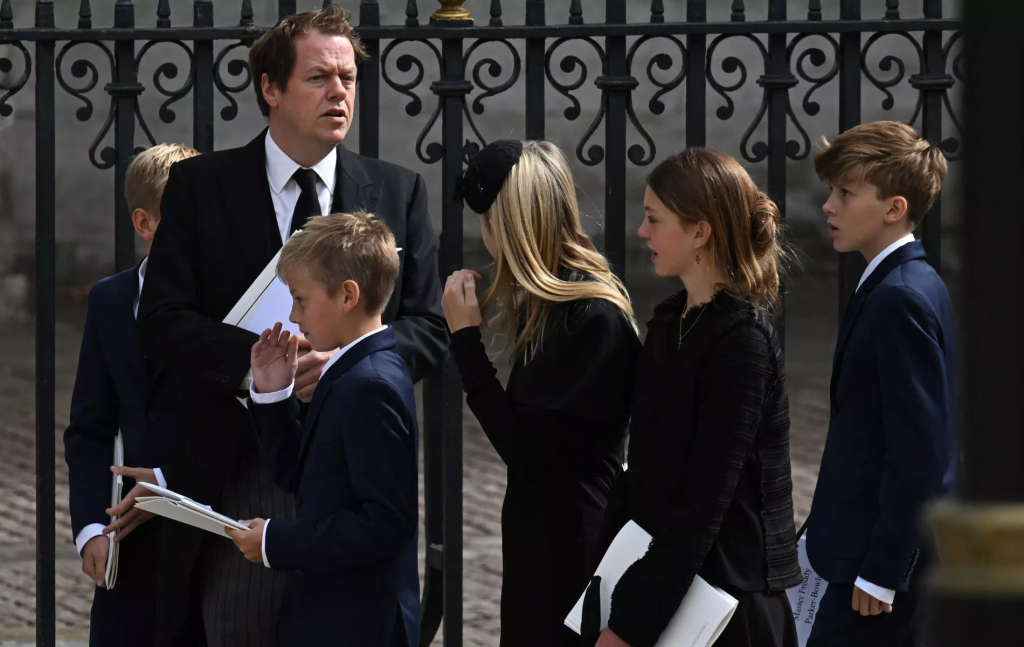 Camilla Parker Bowles: by the way, who are her 5 grandchildren?
Very close to her grandchildren, the queen consort Camilla wanted them not only to be present, but also to have a role during the ceremony at the Coronation of Charles III. This is a first for these teenagers, who until now have been kept away from the media, and few details have been released.
For Queen Camilla, there is no question of leaving her grandchildren on the side. While until now the young children have been spared media attention, their grandmother has decided that they will take on important roles at the Coronation of Charles III, which will take place on May 6.
While it is usually members of the aristocracy who hold the canopy over the Queen when she is anointed with holy oil during the ceremony, Charles' wife has demanded that these duties be held by her grandchildren, Lola, Eliza, Freddy, Louis and Gus.
As their parents wanted, only a little information exists about these five young teenagers that their grandmother likes to spoil and therefore remain very little known to the general public. Lola and Freddy Parker Bowles are the children of Queen Camilla's son, Tom Parker Bowles. At 15, Lola is the oldest grandchild, while her brother Freddy is the youngest. Born in 2010, he is 12 years old. Between the two of them, their cousins, Eliza and the twins Louis and Gus were born. Children of Camilla's daughter, Laura Lopes, they were born in 2008 and 2009 respectively. Eliza is also the best known of the five for being one of the bridesmaids at the wedding between Prince William and Kate Middleton in April 2011. If until now, the five teenagers have not been publicized, it is however very likely that the light will be partly on them during the Coronation on May 6th.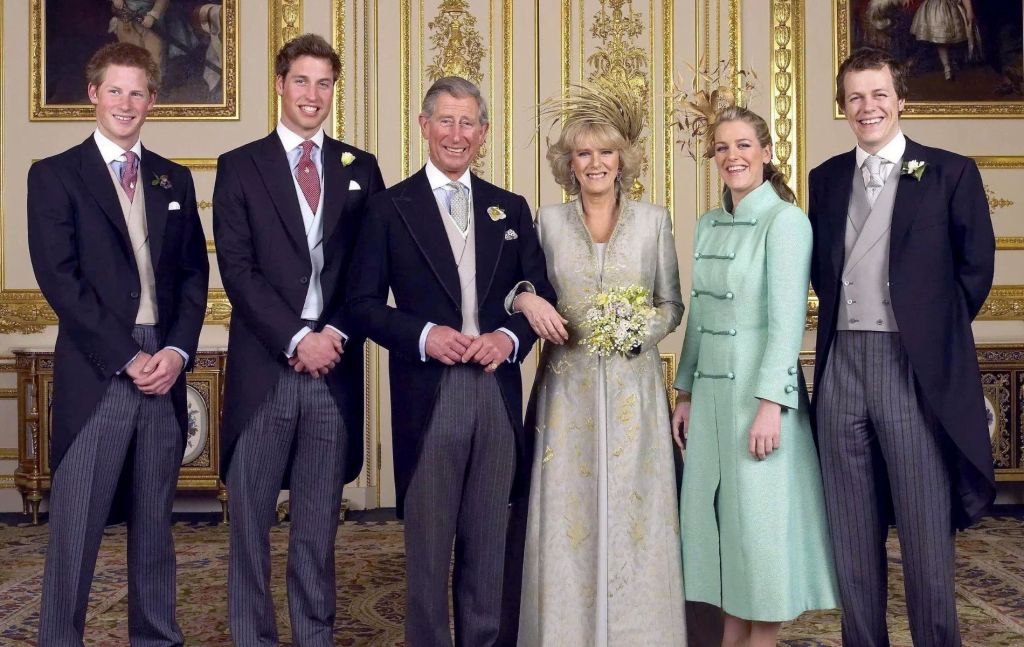 Queen Consort Camilla: the pendant she holds dear
Even if they are not the object of particular media attention and they are not officially part of the Firm, Camilla's grandchildren mean a lot to the royal couple. King Charles, who has watched them grow up, enjoys spending time with them and has shared many activities with them.
Queen Consort Camilla, on the other hand, never separates from a pendant that she wears on her chest, even during serious or solemn events. On this jewel, we can see her birthstone surrounded by a charm where we can read the initials of each of her grandchildren. A nice way to show that even when they are far from her, their grandmother still has them close to her heart.
Photo credits: AGENCY / BESTIMAGE