As the coronation of King Charles III approaches, the roles are being cast. While Camilla Parker Bowles wants her grandchildren to attend the ceremony, Princess Charlotte and Prince Louis could also make a high-profile appearance at the event alongside Kate Middleton and Prince William, reports The Express.
They could well be the stars of the coronation… in spite of themselves. On May 6, Charles III will be made king at Westminster Abbey. A historic moment that will be attended by members of the royal family, and even the children of Kate Middleton and Prince William. Because of their "young age" and because they are not "the direct heirs to the throne", Princess Charlotte and her brother Prince Louis should be part of the "spectators".
As for Prince George, he should stand by his father as the future heir. Striving to give him "as normal a childhood as possible", his parents would "reflect" on the role and title he could hold at the coronation. With the ceremony being broadcast live around the world, Kate Middleton and Prince William are concerned that the "deluge of attention" could be experienced as "pressure" for their son, who is only 9 years old.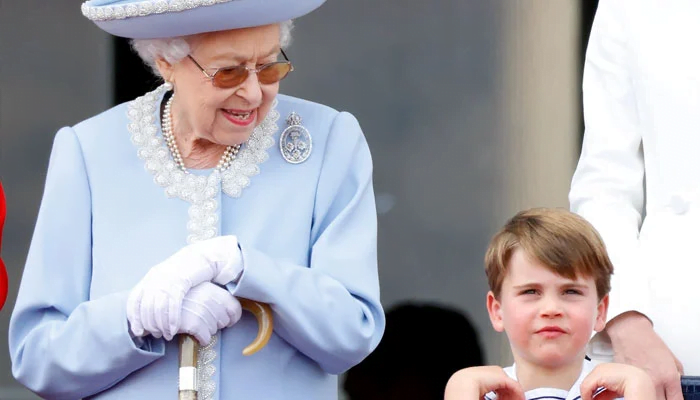 The grandchildren of Camilla Parker Bowles put forward, Archie and Lilibet the great absentees?
So many questions that follow the wish of Camilla Parker Bowles to see her five grandchildren, older than George, "play a role during the event," report our sources. For the first time "the teenagers will be put in the spotlight and on the international stage". A way for the queen consort to "symbolize the unity of the family and the affection that King Charles feels for his step-grandchildren," notes the British edition of the Express.
There is also the question of the presence of the Sussex couple and their children. If for the moment the answer of Prince Harry and Meghan Markle is waiting, it could be that they attend the coronation, but without their children. In addition to celebrating his fourth birthday on May 6, Archie is only 6th in the order of succession to the throne, his presence is not essential. Moreover, his young age and that of his sister Lilibet Diana could justify their absence. Finally, The Express recalled last February 12 that the youngest of Charles III could well make the trip alone. To be continued…
Photos credits : Agency / Bestimage