As revealed by Hello magazine, this Monday 27 February, Prince George already has something in common with his uncle Harry, and it concerns a passion for a very particular sport.
Even if Prince George probably doesn't have the opportunity to meet his Uncle Harry, who lives in the United States and who is not on very good terms with his father, William, it seems that he already has something in common with him. Indeed, as reported by Hello magazine, this Monday, February 27, the little boy aged 9 years has a passion for a sport that Meghan Markle's husband appreciates enormously, since he was very young.
It is rugby, which Kate Middleton's son practices at school. His mother has also made confidences about this, during the Six Nations match that took place on February 25 and during which Wales faced the England team. Proudly mentioning the talent of her elder son for this sport, the wife of Prince William declared that he was made for this one because "he is tall [and that] he has the physique". The Duke of Sussex also played rugby when he was at school at Eton in Windsor. In his autobiography Spare, published last January 10, as our English colleagues point out, Prince Harry explained that he had done several physical activities during his youth, but that it was "rugby [that] won [his] heart".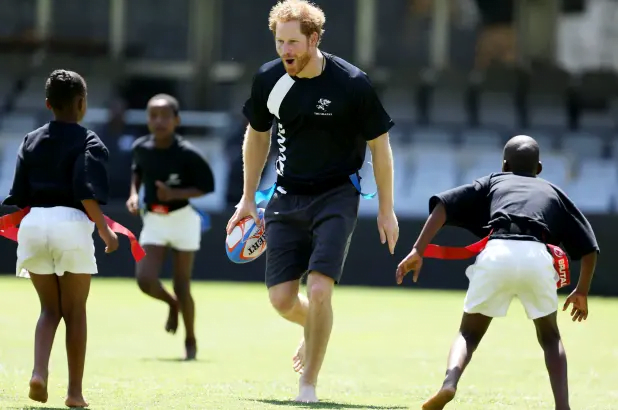 Princes George and Louis, rugby fans like their uncle
"It's a wonderful game and a good excuse to get into some really tough stuff," he wrote mischievously throughout the pages. And obviously, in the British royal family, another young member is "crazy" about the sport. It is indeed the case of Prince Louis, the little brother of George and Charlotte, aged only 4 years, as Kate Middleton revealed during an engagement with the England wheelchair rugby team. About her children, the Princess of Wales also explained that they "all love sports", especially since they "are at an age where they love to run around" and therefore need to let off steam. As for the daughter of the family, she differs from her brothers since she enjoys tennis, soccer and gymnastics.
Photos credits : Agency / Bestimage