Princess Anne will celebrate the birthday of her husband Sir Timothy Laurence this Wednesday, March 1, who will celebrate his 68th birthday. An exemplary duo, very invested for the British crown. But who would have thought that this discreet couple had been in the news at the beginning of their romance?
There are those who attract all the light as Meghan Markle and Prince Harry, and those who shun the spotlight, as Princess Anne and her second husband Sir Timothy Laurence, who celebrates his 68th birthday this Wednesday, March 1. Two very discreet personalities who work with abnegation and exemplarity for the crown without seeking glory and honors at all costs. Thirty years ago, Elizabeth II's only daughter and the Queen's former squire said "I do" in a small Presbyterian church in Balmoral. A simple and discreet wedding in their image. At Gatcombe Park in Gloucestershire, their life as a couple is punctuated by walks in the open air, love for horses and family gatherings. Far away from the hustle and bustle of London and the tabloid press. Above all, to stay out of reach of the tabloids that had caused them harm at the very beginning of their story.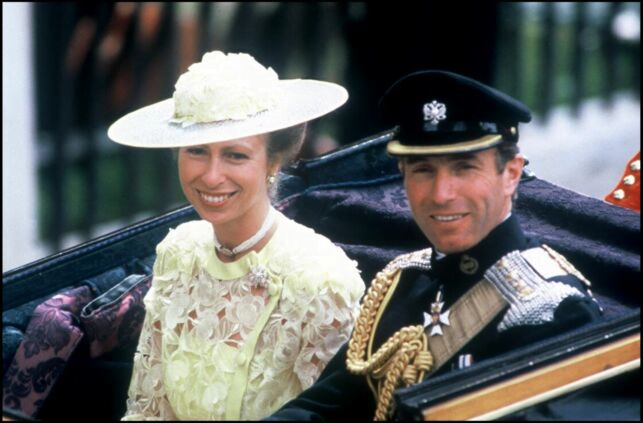 When did their romance begin? On the royal family yacht, the Royal Yacht HMY Britannia, while the royal princess was on tour and he was a navigation officer? Or later, when Timothy Laurence became the squire of Queen Elizabeth II? A mystery. The beginning of their love at first sight is up to them. But what is certain is that in May 1986, Timothy Laurence and the Queen's only daughter became very close. Proof of this closeness? He was appointed trustee of the trust The Princess Anne's Charities. Prince Charles' sister has confidence in this former cricket captain, a man with a sporty look and discreet charm.
The royal princess in love? Scandal at court, the only daughter of Elizabeth II is already married, and her husband is called Captain Mark Phillips. A fickle husband who disappointed her several times. Nevertheless, they put a ring on their finger in November 1973, swearing eternal love under the vaults of Westminster Abbey. Coming from an old line of Yorkshire landowners, a keen equestrian and a graduate of the Royal Military Academy at Sandhurst, Mark Phillips seemed to tick all the boxes. "I am not prepared to marry a man who is not tall, fun-loving, ready to live in the country and also rich, because I do not intend to live at the expense of the State", Princess Anne, with the strong temperament inherited from her father, had stated with aplomb. Two children were born of their union: Peter in 1977, and Zara in 1981. But the husband is fickle, and the wife is not fooled by his little trick…