Recently, Harry and Meghan were evicted from the royal residence, Frogmore Cottage. A choice made by King Charles III who, according to the revelations of the Daily Beast this Friday, March 3, could benefit from the support of Prince William.
Recently, Charles III took a drastic decision: that of withdrawing access to the residence of Frogmore Cottage to Prince Harry and Meghan Markle. A choice that is probably related to the recent revelations made by his youngest son in his memoirs, The Spare. But here's the thing, as the Daily Beast pointed out this Friday, March 3, he's not the only one who thinks this ban is a good decision.
According to revelations shared by a friend of the king and the royal family, Prince William would have supported his father's decision. "Charles does not make these decisions in isolation. He has the support of his son and heir and works in partnership with him. They form a unit and are closer than ever," the source shared. A decision made "in partnership" with the crown prince, but which is likely to react deeply to Prince Harry, who lives across the Atlantic …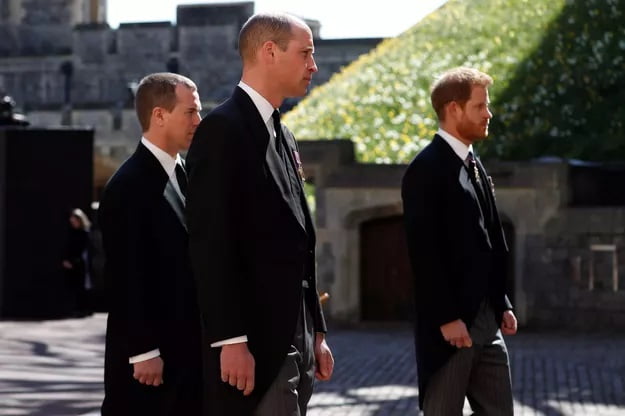 A decision criticized by some members of the family
If King Charles III has received the unwavering support of his eldest son, when he decided to expel Harry and Meghan from Frogmore Cottage, he has however not made any delight. For cause, as the Sun reported on February 28, two members of the firm were not very happy when the news came out … Namely, Princesses Eugenie and Beatrice who would have been "dismayed by the eviction".
"It all seems very final and seems like cruel punishment," crowned head expert Omid Scobie later examined in an article published on Yahoo News. It's as if [the family] wants to write them off for good." A brand new scandal that takes place only a few months before his coronation, scheduled for May 6…
Photo credits: Backgrid UK/ Bestimage