Interviewed by People to promote her new novel A Most Intriguing Lady, which will be released on March 7, Sarah Ferguson answered some questions about Meghan Markle and Prince Harry. The ex-wife of Andrew of York preferred to remain neutral.
Sarah Ferguson is back in the spotlight with the upcoming publication of her new romance novel A Most Intriguing Lady, inspired by elements of her personal life and people around her. In the midst of her promotion, Prince Andrew's ex-wife agreed to do an interview with People magazine. Our confreres took the opportunity to ask her about Meghan and Harry, whose relationship with the rest of the Windsors has been very tense since the release of the prince's resounding memoirs, their Netflix documentary and their explosive interview with Oprah Winfrey in 2020. Indeed, the Sussexes have often accused the royal family of inappropriate and dismissive behavior toward them. "I don't think anyone has the right to judge another person. I myself am not in a position to make judgments," said the novelist.
If Sarah Ferguson did not want to throw the stone to Meghan and Harry, it is because her ex-husband is also an outcast of the royal court. Andrew has indeed narrowly avoided a trial for rape and sexual assault against Virginia Giuffre, he who was a close friend of Jeffrey Epstein, an incarcerated sex criminal who died in 2019. The mother of Beatrice and Eugenie has also been the subject of several scandals: a few months after the announcement of her separation from Andrew in 1992, she was photographed on the French Riviera with her financial advisor John Bryan sucking his toes. Again in 2010, when she is trapped by the News of the World while negotiating with a (fake) businessman an interview with her ex-husband in exchange for 1.5 million euros. "I have been judged all my life and I would not allow myself to do the same with the Sussexes," she continued.
Mixing the two, the famous redhead added that Princess Diana, whom she was close to during her lifetime, would be "incredibly proud of all her grandchildren", including Archie, 3, and Lilibet, 1 (Harry and Meghan's children) as well as Prince William and Kate's three children, namely George, 9, Charlotte, 7 and Louis, 4. These statements by Sarah Ferguson are unexpected, since the Sussex did not hesitate to call the accusations against Andrew "shameful scandal" in their documentary. In addition, two days earlier, the British tabloids revealed that Charles III will remove Frogmore Cottage from the couple once he is crowned king on May 6. He will reassign the Sussex home to his brother, Andrew…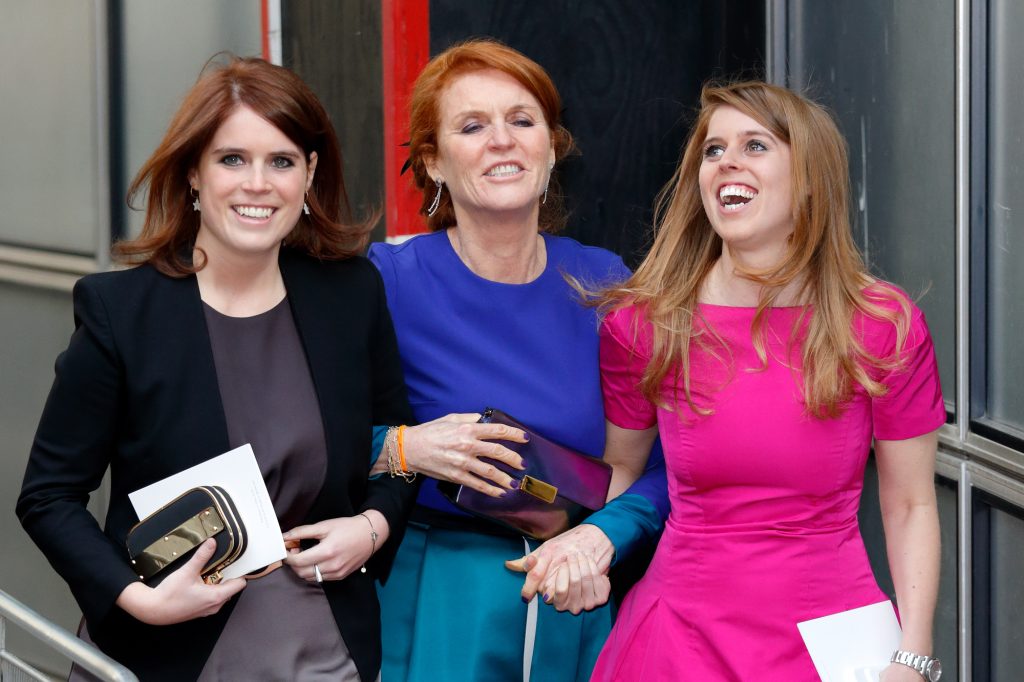 Sarah Ferguson is about to talk about her relationship with Elizabeth II
This isn't the only speaking engagement Sarah Ferguson plans to make about the British royal family. The Express reported that the author will also make statements about the late monarch Elizabeth II. She will in fact visit the 92nd Street Y, an international cultural center in New York City, where, according to the press release, she will "talk about her relationship with the Queen and answer some questions about Harry and Meghan." In 2022, the mother-of-one had said she wrote the novel to counter her stress caused by the threat of Prince Andrew's sexual abuse trial. She said she gave a copy in French to the Queen before her death last September. No one knows if the Queen had time to read the novel.
Photo credits: Backgrid UK/ Bestimage