It is perhaps one of the most expected babies of the United Kingdom: as she announced a few weeks ago, Eugenie of York is pregnant with her second child and will soon make her little August (2 years) a happy big brother. Always active, however, the granddaughter of Elizabeth II does not spare herself and has informed her subscribers of one of her new missions …
Like the other women of her family, Eugenie of York knows it: when you are part of the monarchy, even pregnant, you do not stop! While the youngest daughter of Prince Andrew and Sarah Ferguson should give birth this summer to her second child (and must therefore be in the middle of her pregnancy), she went this Wednesday to meet sick children, as part of a new mission: she has indeed been appointed patron of an association that raises funds for toddlers with various diseases.
A beautiful cause for which she came in person, the opportunity for her fans to see that her belly, hidden under a black dress, is now well rounded. This does not prevent the princess, pro looks (usually rather original) to have chosen very chic clothes: she had indeed associated her dress of mother-to-be with a black and white checkered Sandro coat, as well as leather boots with very high heels. No respite, even for fashion!
And agreed to pose with all the young patients, "real legends" according to her, as well as with the staff, who showed her the treatments thought to treat the children.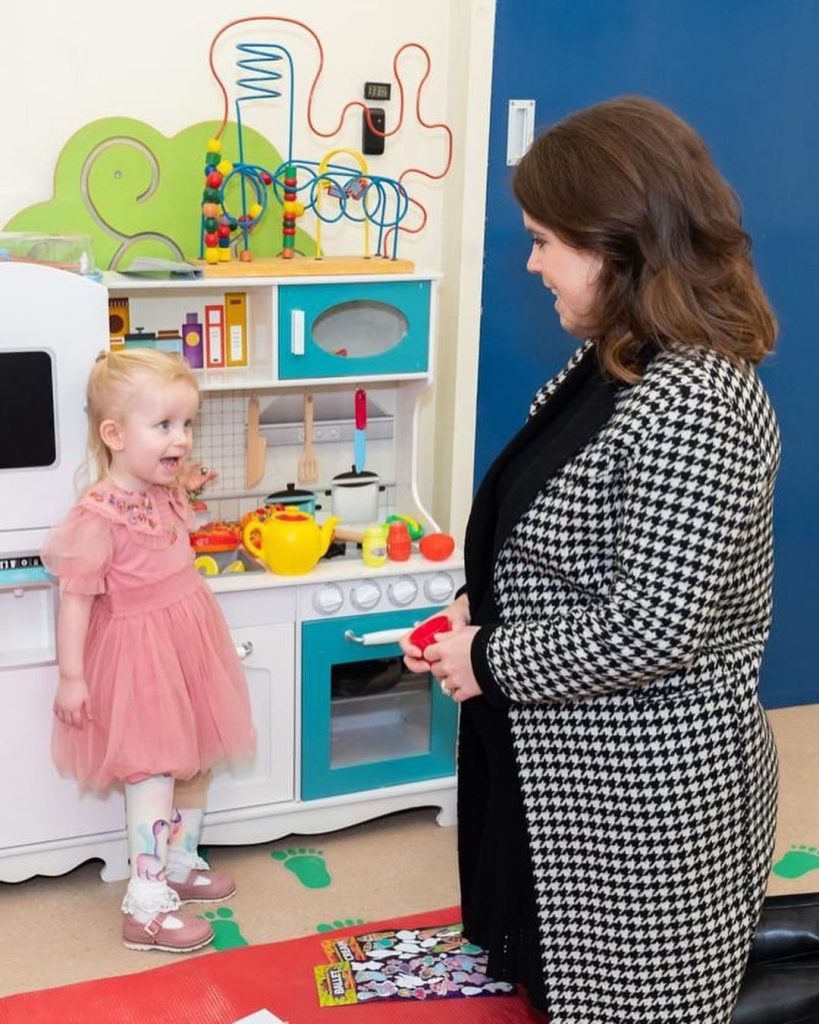 EUGENIE AND BEATRICE, PERFECT GRANDDAUGHTERS OF ELIZABETH II
A royal role that she does not often hold but that she masters to perfection: indeed, if the two daughters of Prince Andrew, Beatrice and Eugenie, are not part of the senior members of the royal family, they know perfectly how to manage the public and official commitments in which they sometimes followed their parents.
Parents who no longer play a role in the family hierarchy (Prince Andrew was sidelined during the Epstein affair in which he was involved and Sarah Ferguson was divorced in 1992) but they could well replace them. Indeed, for some months, both are more and more involved with their uncle, as well as their respective husbands, Edoardo Mapelli Mozzi and Jack Brooksbank, who accompany them in their official outings and who were notably present for the funeral of Queen Elizabeth II.
Both young mothers as well (Sienna, 18 months, for Beatrice, and August, 2 years for Eugenie, before the little baby coming), they could well shine for the coronation of Charles III next May. This may give them an even bigger role in the future…
Photos credits:Bestimage