May 9, 1977 at 11:45 am at Bordeaux-Mérignac airport. The deputy mayor of the city, Jacques Chaban-Delmas, and the prefect of Aquitaine, Paul Masson, were waiting for a distinguished guest. And not the least since it is Prince Charles.
If the Prince of Wales came that day in the prefecture of Gironde, it is to inaugurate an exhibition presenting British painting, from Gainsborough to Bacon. But before discovering it, the eldest son and heir of the sovereign is invited to an official lunch at the Hôtel de Ville. A visit to the old town of Bordeaux -with a tour of the opera house- is also on the program, as well as a wine tasting at the Château Latour estate in Pauillac.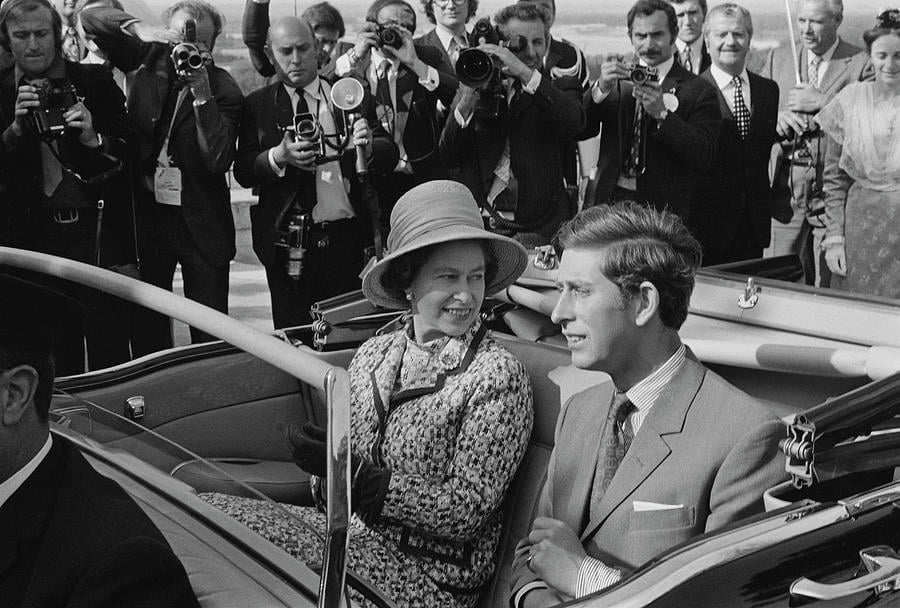 The Britannia of Elizabeth II and Prince Philip was moored in the Port of the Moon
Prince Charles follows in the footsteps of his grandmother, Queen Mum. He was in Bordeaux less than 15 days earlier on a private visit. And he is ahead of his parents. Queen Elizabeth II and her husband Prince Philip set course for the capital of Aquitaine on June 11, 1992. From the airport, the monarch and her husband then joined the port of the Moon where their royal yacht is moored. They went to Brittany. There they received about sixty people for dinner, including the President of the Republic François Mitterrand and his wife Danielle, before spending the night.
"The next day, ONBA concert at the Grand Théâtre, shopping at the Grands-Hommes market and then a stroll (on foot) on rue Vital-Carles to the St-André cathedral under the eyes of a crowd of Bordelais impatient to see the famous Queen of England", recalls "France Bleu", adding that this Bordeaux part of the state visit to France of the British royal couple ended with a garden party of some 2,000 guests at the town hall where former Prime Minister Jacques Chaban-Delmas still ruled.
Photos credits: Bestimage