Lilibet baptized! According to People magazine, the ceremony in honor of the one and a half year old girl took place last Friday. But all her family was not complete.
A sacred moment, in the intimacy, but with great absences to the call. According to the American magazine People, Harry and Meghan would have finally had their daughter Lilibet, aged one and a half, baptized. The Archbishop of Los Angeles, the Reverend John Taylor, was invested with this mission. The ceremony would have taken place this Friday, March 3 at their home in Montecito, California, in a very small committee. King Charles III, his wife Queen Camilla, Prince William and Kate Middleton were apparently invited to the event, but they declined the invitation. No explanation was given, but the week was full of commitments, both for the royal couple and for the Prince and Princess of Wales.
Little Lilibet was able to count on the presence of her parents, her big brother Archie, her grandmother Doria, her godfather Tyler Perry – the film producer who had lent his house in Los Angeles to the Sussexes during the lockdown – and her godmother, whose identity is unknown. About 20 other people were present. Joy, good mood and dance were on the program of this special day. Notwithstanding the detractors of the couple of Sussex!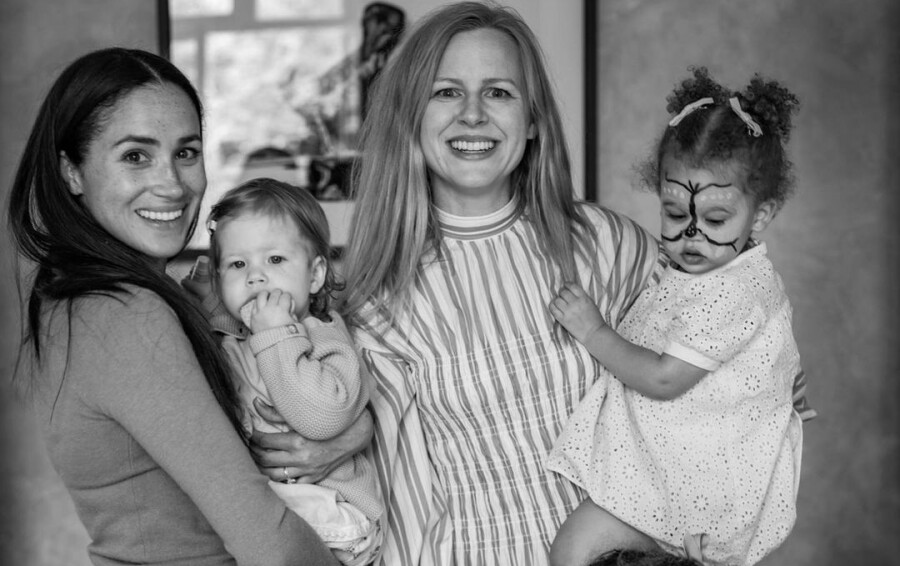 While Meghan and Harry lost their British residence of Frogmore Cottage, Charles III having decided to block their access to it to give it to his brother, Prince Andrew, we thought that the links between them and the rest of the royal family would be indefinitely broken. But the invitation to the christening, although not honored, and their invitation to the king's coronation on May 6 (they have not yet said whether they will go) leave a glimmer of hope.
Archie and Lilibet finally prince and princess?
Also, it seems that Charles III is determined to include Lilibet and Archie a little more in the royal family since, according to People, he should finally award them the titles of prince and princess. This is the birthright of all grandchildren of the British monarch. The death of Elizabeth II, therefore, allowed the children of Meghan and Harry to access it. But this remained at the goodwill of Charles III. The website of the royal family should soon make the news official.
Photo credits: Backgrid USA / Bestimage