During a trip to New York, for the release of her new book, on March 7, Sarah Ferguson spoke about Meghan Markle and Prince Harry, in all objectivity according to du Mirror.
As reported by the media outlet Mirror, on March 7, Sarah Ferguson was recently in New York City to promote her new romance novel A Most Intriguing Lady, which has just been released. For the occasion, the Duchess of York agreed to participate in a question and answer session, about her book, but also about the British royal family. Our confreres asked her what she thought of Meghan Markle and Prince Harry.
Subtly referring to the controversies caused by the couple since their departure from the United Kingdom for the United States, the mother of Princesses Beatrice and Eugenie simply felt that "forgiveness is the key". Asked what advice she would give to the Duke and Duchess of Sussex, she said, "I think the best way to answer that question is to take matters into your own hands and set an example. I wouldn't give advice, but I would say that your actions speak louder than your words." A way to refer to the revelations made by Meghan Markle and Harry in their Netflix series, or by the prince in his book Spare.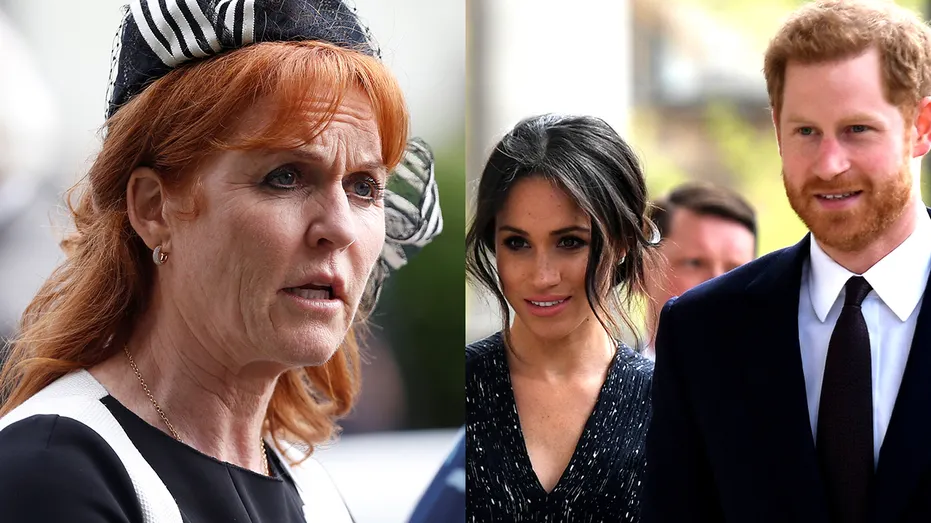 A coronation that will be without Sarah Ferguson?
Still, even though the Duke and Duchess of Sussex have caused a lot of ink to flow by revealing the backstage of English royalty, they can boast of having received an invitation to the coronation of King Charles III, scheduled for May 6. This is not the case for Sarah Ferguson. But she prefers to laugh about it by acknowledging that her presence at the event is still "to be determined" by the organizers.
This can be explained by the support she continues to show towards her ex-husband, Prince Andrew, who has splashed the crown because of the accusations of sexual assault he was subjected to and that had forced his late mother, Queen Elizabeth II, to put him away from the royal family. In fact, during her interview in New York, Sarah Ferguson reiterated her support for the monarch's younger brother, saying fondly, "I'll always be there. Because I love him."
Photo credits: The ImageDirect / Bestimage