Mary Cynthia Roche, Lady Di's aunt, died Friday, March 3, at the age of 88. A death that revives speculation about the reunion of the two princes who should both attend his funeral.
Scheduled for the coronation of King Charles III on May 6, the reunion between Harry and William could take place earlier than expected. The sons of Diana have just learned the death of their great aunt, six months after the death of Elizabeth II. "Mary Cynthia Burke Roche passed away peacefully at home on Friday, March 3, at the age of 88," reports the Telegraph. Mary Cynthia Roche was an aunt of Princess Diana, the older sister of her mother, Frances Shand Kydd, who died in June 2004. If the date of her funeral is not yet known, it is almost certain that the two brothers will be reunited to pay a last tribute to her.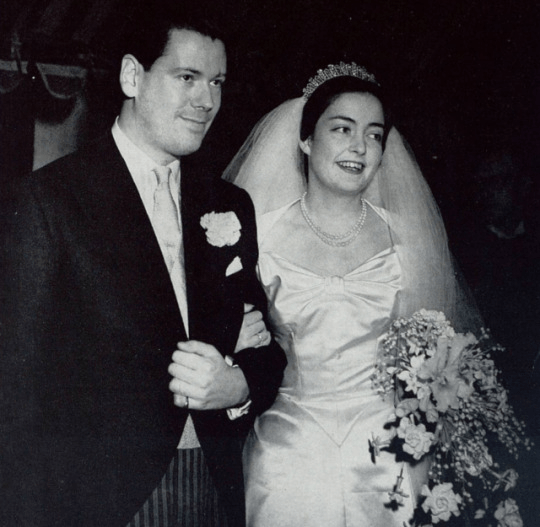 This aunt was on very good terms with her niece Diana. She had made some confidences about her failed marriage with Prince Charles. At the time of their union, in 1981, Diana was barely 20 years old and Charles 33. "They were not on the same wavelength, she said. Diana was young and not very experienced in life, while Charles was already a great intellectual and a great reader. Perhaps they were strangers to each other." Last week, Charles Spencer, Diana's brother, posted a photo of their mother with Mary. The family resemblance had then caused a strong reaction. "Diana looks so much like your aunt Mary", "What a resemblance between the members of the Spencer family!", could be read on social networks.
Will Harry be present at the coronation?
Across the Channel, the death of Mary Cynthia Roche has inevitably revived speculation about a possible return to the country, even if short-lived, of Prince Harry. For several weeks now, rumors have been swirling about whether or not Harry and Meghan will be present at the coronation of Charles III. A few weeks ago, it was agreed that Harry would attend alone, his girlfriend staying in the United States to celebrate the 4th birthday of their son Archie. An assumption set in motion since King Charles required the couple to leave Frogmore Cottage, their British home, for good.
Photo credits: Justin Setterfield/Pool/Shutters