Unlike their mother, Princess Anne's children Zara Tindall and Peter Phillips do not have royal titles, due to a long-standing family tradition.
Although they are full members of the British royal family, Zara Tindall and Peter Phillips, Princess Anne's children from her union with her first husband Marc Phillips, have no royal titles. Although their mother has the title of princess, as the daughter of Prince Philip and Elizabeth II, this does not allow her children to enjoy the same fate. The rules, established by King George V in 1917, are so made, as Hello Magazine explains, because of a centuries-old family tradition, when a member of the royal family has a child, only the father can pass on his title.
Since Zara Tindall and Peter Phillips' father, Mark Phillips, was not a member of the royal family and declined the offer of an earldom, therefore his children did not receive titles from birth. This was not the case, for example, with their cousins, Princesses Beatrice and Eugenie, who enjoyed this status through their father, Prince Andrew. However, this does not prevent Peter Phillips and Zara Tindall to appear in the order of succession to the British throne, since they are respectively 17th and 20th, just behind their mother who occupies the 16th position.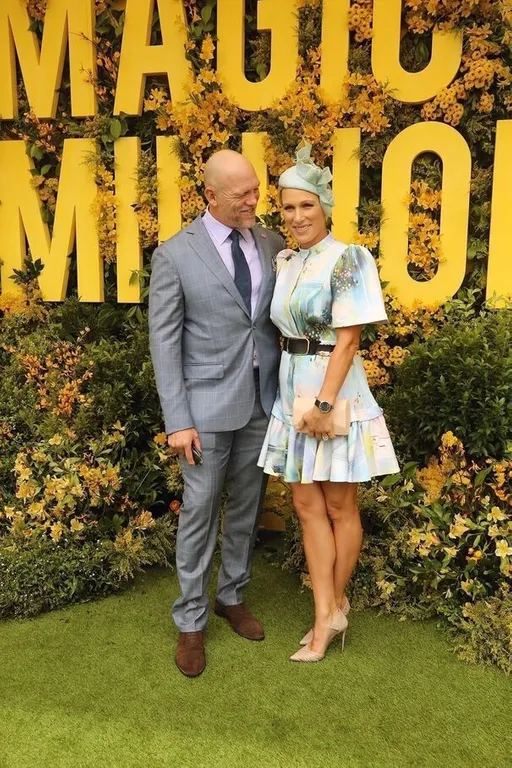 Peter Phillips and Zara Tindall, more free to move?
In 2020, in an interview with Vanity Fair, Princess Anne had opened up about this decision not to give titles to her children. "I think most people would say that there are disadvantages to having titles… So I think it was probably the right thing to do," she said. Freed from those royal titles and the responsibilities that come with them, Peter and Zara were able to grow up and make their lives with more freedom and flexibility. Zara, for example, has decided to pursue a career as a professional rider. Mike Tindall's wife was awarded an Olympic title at the London Olympics in 2012. Her older brother Peter has also turned to the sports industry. Savannah and Isla Phillips' father first worked for Jaguar Racing before becoming a director of a sports management company.
Photos credits: Bestimage