Elizabeth II, the late mother of Charles III, was known to be a great lover of horses. Her heir son has received a symbolic gift that echoes this passion for the equestrian world, as reported by our sources.
Seven months after her death, Elizabeth II remains in the minds of many. While her son Charles III will be crowned in the spring at Westminster Abbey in London, the former queen continues to be saluted, if the latest gift from the Royal Canadian Mounted Police to the Crown is to be believed. Indeed, as reported by Hello! on Saturday, March 11, the father of Princes William and Harry was given his first horse, an animal that was particularly appreciated by his late mother. The king met Noble, a beautiful 7-year-old black mare, with whom he proudly posed at the Windsor stables.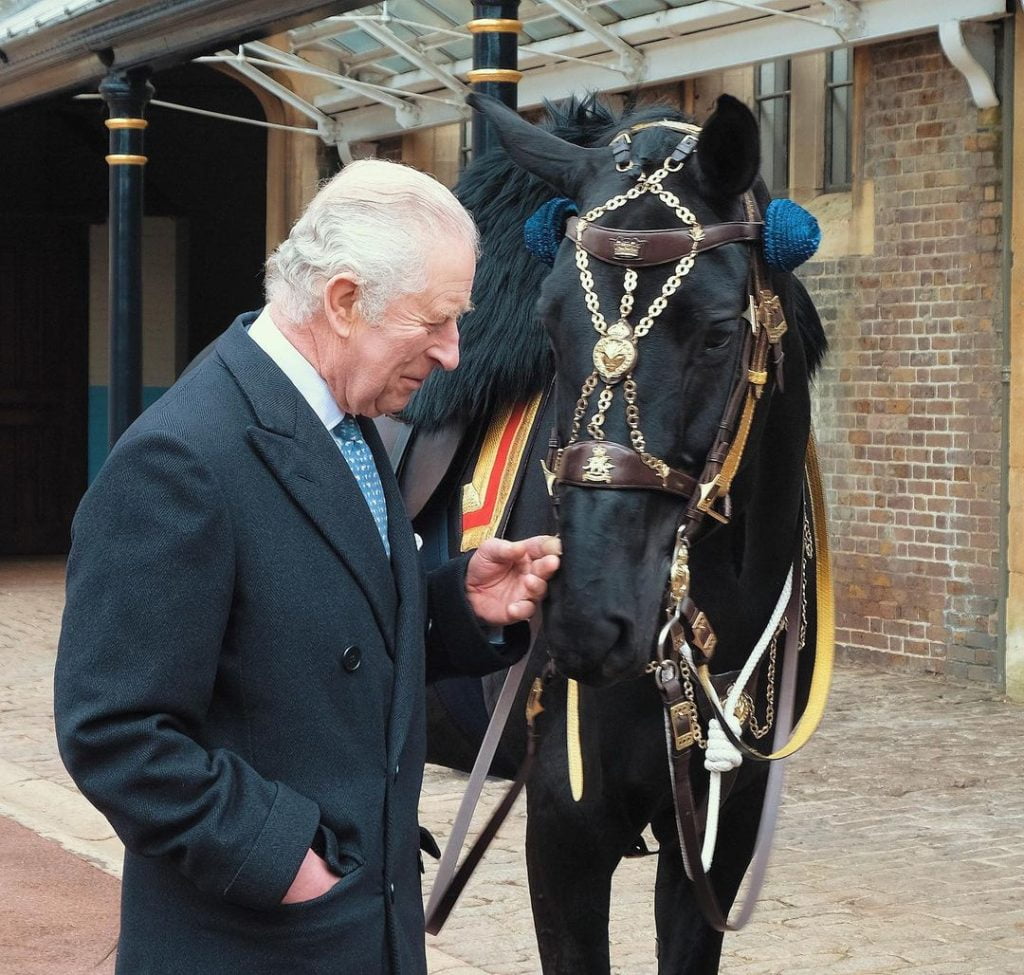 As reported by our British colleagues, the sovereign said he was "happy" to receive Noble. And he is sure that this horse will adapt perfectly to his new royal life given his "CV", since he has participated in ninety public performances across fifty locations in Canada, no less! This is not the first time that the Royal Canadian Mounted Police has provided a mount for the Windsors. During her reign, Elizabeth II was given no less than eight horses by her Canadian neighbors: Burmese, Centenial, James, George, Elizabeth, Sir John, Kluane and Darby. This is not surprising since the relationship between the Royal Canadian Mounted Police and the monarchy dates back to 1904, when King Edward VII conferred the title of "Royal" on the Commonwealth Mounted Police.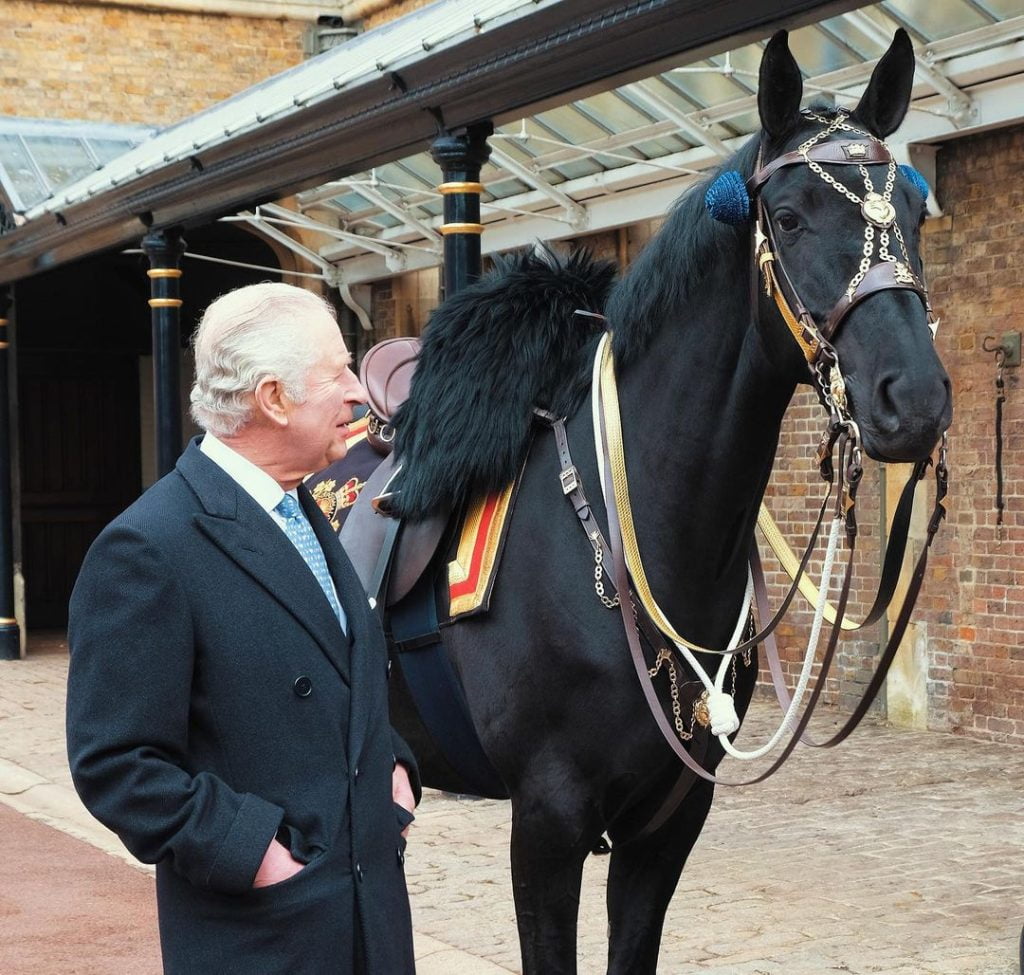 Death of Elizabeth II: who inherited the Queen's horses?
If we know that the faithful corgis of Elizabeth II were entrusted to Prince Andrew and his ex-wife Sarah Ferguson, what about the mounts of the late sovereign? It is simply Charles III who inherited the prestigious stable of his mother, about fifty horses. The new monarch will be able to count on the queen consort Camilla Parker Bowles to supervise this large stable, as reported to the Times by a highly placed source in the equestrian racing world: "Camilla really loves racing and it is she who will talk to the trainers every day, as the queen did." And John Warren, Elizabeth II's racing manager, added: "She is absolutely passionate about racing."
Photo credits: Agency / Bestimage