Riding, gastronomy, canines, countryside… Elizabeth II's passions have never been a secret for the general public. However, as Gyles Brandreth reveals in his biography of the monarch, entitled Elizabeth II – An Intimate Portrait, which will be released on March 25, her husband Prince Philip was far from sharing the same interests.
Since Charles III ascended the throne, after the death of his mother, Queen Elizabeth II, last September 8, the press regularly highlights his couple with Camilla. True love of the monarch long before he met Lady Diana, the ex-wife of Andrew Parker Bowles has always been the chosen one of his heart. And this, partly thanks to their common passions. Literature, theater, poetry, country life, gardens, humor … The new king and his queen share the same interests and do almost everything together. Unlike Elizabeth II, who did not share the same leisure activities as her husband, Prince Philip. This is what her biographer, Gyles Brandreth, says in his book Elizabeth II – An intimate portrait, which will be released on March 25.
If there was a passion of Elizabeth II that had the gift of annoying Prince Philip, it was his particular attachment to his corgis: "The corgis of his wife were exasperating in the eyes of Prince Philip, who also did not share his passion for horse racing," writes the author, who was a close friend of the Duke of Edinburgh and met the monarch on many occasions from 1968 to his death in 2022. Another example of their divergent interests: the indifference of Charles's father to horseback riding. "Every year, during the Royal Ascot, he fulfilled his duty by sitting next to the Queen in her open carriage for the traditional procession on the racetrack, but as soon as it was over, he would drive back to Windsor Castle or disappear into a room at the back of the royal box at the racetrack to watch a cricket match on television," writes Gyles Brandreth.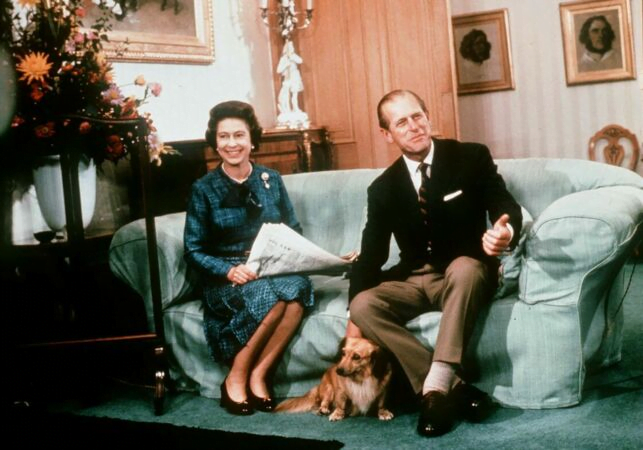 Elizabeth II and Prince Philip: the secrets of a couple that lasted
Despite their opposing passions, the couple formed by Elizabeth and Philip lasted until his death on April 9, 2021. "The main lesson we learned together is that tolerance is an essential ingredient for a happy marriage. It may not be so important when things are going well, but it is vital when things are going badly. I am the first witness to the Queen's great tolerance," said the Duke of Edinburgh when asked about the secret of the longevity of his marriage. Aware of the importance of supporting his wife in her duties as queen, her husband has always stood by her, supporting and advising her, especially in times of crisis. "He has been a constant force and guide," Elizabeth II said in 2012.
Photo credits: Agency / Bestimage