It's official, a handover has taken place at Buckingham Palace: it's Camilla, Queen Consort who will decide the fate of Queen Elizabeth's Launer handbags.
Queen Elizabeth II's handbags have been one of the best kept secrets of the crown. Even today, their contents remain a mystery. What the queen carried always questions and yet, according to biographer Sally Bedell Smith, she only had mints, glasses, lipstick and a small mirror. There have been many rumors all these years, but no one has ever known how much they were.
When did this special relationship between the Queen of England and Launer leather goods begin? It was in the 1950s that the Queen Mother set her sights on the house founded by Sam Launer 10 years earlier. Its creator was an emigrant from Czechoslovakia who arrived in England during the Second World War. In 1968, he received the Royal Warrant. After 70 years on the arm of the Queen, it is another member of the royal family who displays with the brand Launer.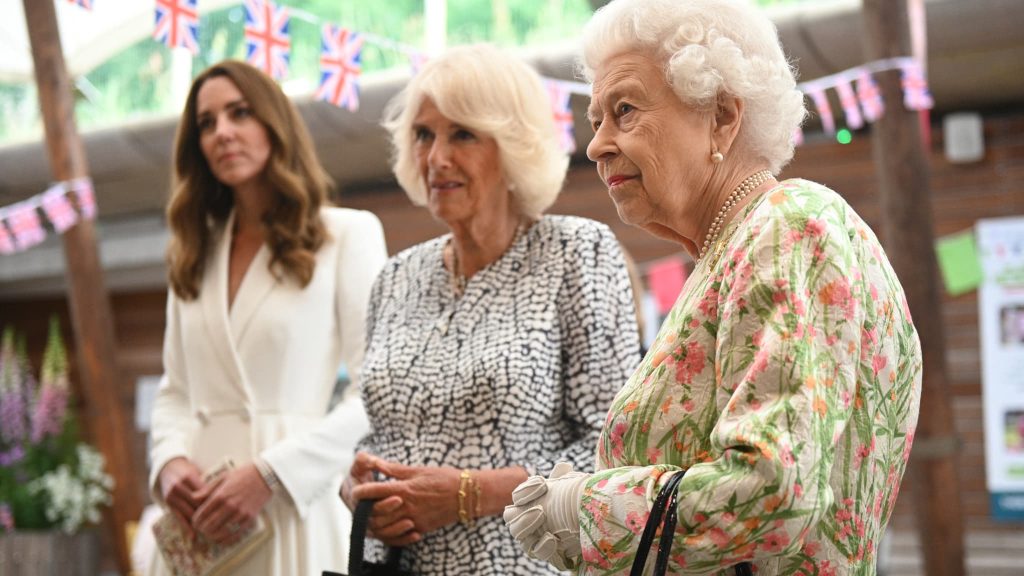 Elizabeth II: what will happen to the Queen's handbags?
Camilla follows the traditions of her mother-in-law. While there has been no statement about the fate of Queen Elizabeth II's handbags, it seems that a handover has taken place. The wife of Charles III did not inherit the wardrobe of the former sovereign. However, she made several public appearances with this brand. The supplier had hosted the Duchess of Cornwall in his workshop in 2020. Since the funeral, Diana's former rival is displayed with her favorite model: the Tosca, a small minimalist bag worth 2190 euros.
These bags have become legends! Many say that the queen used them to secretly communicate with her suite. According to rumors, if Elizabeth II put her bag on the table during a dinner, it meant that she wanted to leave. She also used it to end an unpleasant conversation by switching arms! A small object that the sovereign held particularly dear: "Once, she had even told me that she felt naked without her handbag," testified Gerald Bodmer, CEO of the brand Launer in People magazine. Thanks to Camilla, the succession seems assured!
Potos credis: Bestimage