Last week, during a state trip to Germany, Camilla Parker Bowles made a confidence to schoolchildren. The queen consort explained that she had to give up one of her passions, because she had become "too old" to do it, as reported in the Mail on Sunday.
Sometimes getting older is synonymous with giving up. This sentence, no doubt Camilla Parker Bowles would understand it. The woman who became queen consort of the United Kingdom and the other Commonwealth kingdoms on September 8 – after the death of Elizabeth II at Balmoral Castle – made a surprising confession to a group of schoolchildren last week during a state visit to Germany.
As the Mail on Sunday reported on Saturday, April 1, Tom and Laura's 75-year-old mother told the children that she had been forced to give up one of her passions because she had become "too old. Specifically, the wife of King Charles III said that she could "unfortunately no longer ride a horse", even though she owned one.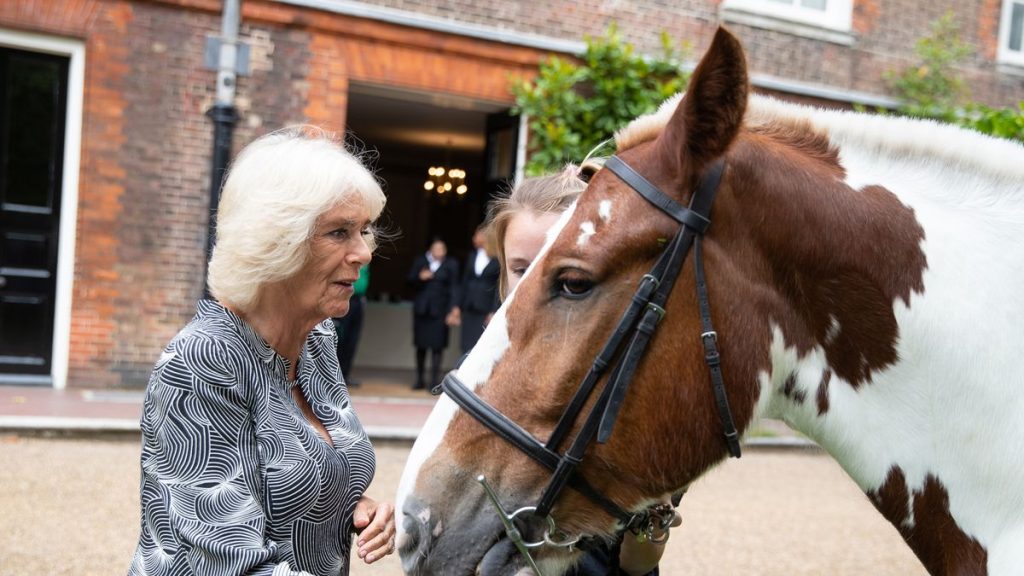 A passion in common with Elizabeth II
These candid confessions from Camilla Parker Bowles may surprise fans of the British royal family. And for good reason, the late sovereign and mother of Charles III was still riding horses at over 90 years old. On May 31, 2020, at the age of 94, Philip Mountbatten's wife was photographed riding Fern, her pony fell, then aged 14 years. Great lover of horseback riding, a sport she practiced all her life and this since the age of 4, Elizabeth II had shown that she still had at heart to practice this sport, which seemed to bring her much happiness.
Elizabeth II thus had a passion in common with Camilla Parker Bowles. Moreover, as reported by the Daily Mail in the summer of 2021, the wife of Charles III had agreed to take on a new role related to the field of horseback riding and thus scored points with her mother-in-law. And this, by becoming the patron of Horseback UK, a Scottish charity in charge of helping military personnel and veterans who suffer from serious injuries and behavioral disorders. A charity dedicated to promoting the use of horses for therapeutic purposes.
Photo credits: Action Press / Bestimage