In an interview with "OK! Magazine on April 4, Sarah Ferguson opened up about the future monarch Charles III and his wife Camilla Parker Bowles.
Currently on a media tour to promote her latest novel, A Most Intriguing Lady, Sarah Ferguson has been doing interviews. In an interview granted to OK! Magazine, the ex-wife of Prince Andrew talked about Charles III and Camilla Parker Bowles. The one nicknamed Fergie was dithyrambic about the new monarch and his wife.
"I've known the King and Queen Consort since I was a child," she began before showering praise on the man who will be officially crowned King of England on May 6: "I think if you look at the King's track record in things like the environment in which he was decades ahead of his time, and the Prince's Trust, it's clear what an extraordinary man he is and how lucky we are to have him on the throne." The mother of Princesses Beatrice and Eugenie also showed her admiration for Camilla: "I also admire the way the Queen Consort has worked tirelessly in areas such as tackling literacy and domestic violence."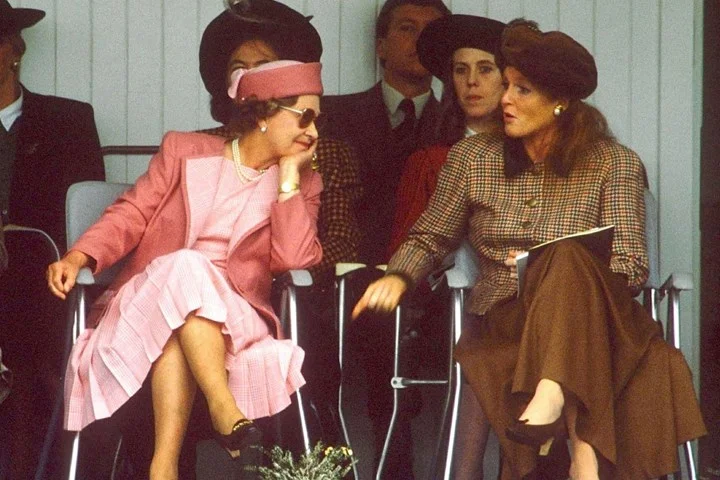 Sarah Ferguson not sure if she'll be invited to Charles III's coronation?
It remains to be seen whether the Duchess of York will be part of the festivities organized for the coronation of Charles III. Until a few weeks ago, Sarah Ferguson was still not sure to be on the guest list. On March 7, in the show of Billy Bush on the American channel Extra TV, she had revealed that she had not yet received her invitation, before specifying that they had "not yet been sent". "I don't know if I will be there because, you know, who really wants me there? The answer in less than a month.
Photo credits: Backgrid UK/ Bestimage