After Meghan Markle, The Independent reveals the identity of another well-known British personality who will not attend the coronation of Charles III. The monarch has decided not to invite his former sister-in-law, the Duchess of York: Sarah Ferguson.
After months of speculation, the decision has finally been made for the Sussexes. Prince Harry will attend his father's coronation alone in London, while his wife Meghan Markle and their children Prince Archie and Princess Lilibet will remain in California. The long-awaited announcement was finally made public on Wednesday 12 April by Buckingham Palace.
However, the Duchess of Sussex will not be the only notable absentee from the festivities: the Duchess of York, Sarah Ferguson, will also have to make do with watching the ceremony on 6 May on her television set as King Charles III simply did not invite her.
In an article published on Thursday 13 April, the British daily The Independent revealed that the former sister-in-law of the monarch was not on the hand-picked list of guests invited to the prestigious ceremony at Westminster Abbey. Her daughters, Princesses Beatrice and Eugenie, are tenth and eleventh in the order of succession to the British throne, but Sarah Ferguson has been divorced from Charles III's younger brother, Prince Andrew, since 1996.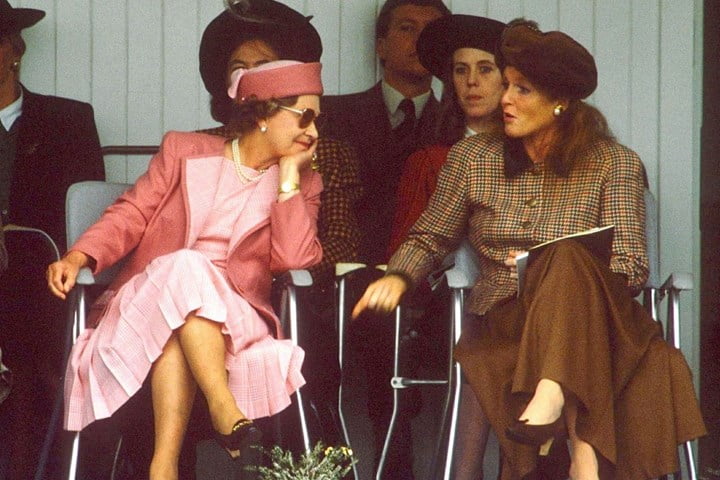 Is this a protocol decision or a personal preference?
"The day is dedicated to the new king and the success of his reign, but she has always defended the royal family and the queen would definitely have wanted her to be there," one of her friends defended her to our confrères. "Fergie has not been invited to any official royal event since her divorce," said royal commentator Ingrid Steward. As an ex-wife, she doesn't expect to be invited," she said, adding that the decision not to invite her was a matter of protocol, given that she is no longer married to the Duke of York, and not a "matter of personal preference. And clearly, it is out of the question for King Charles III to break protocol on this point.
Photo credits: Backgrid UK/ Bestimage