Sarah Ferguson will not be attending the coronation of Charles III on 6 May. Considered "cruel" by some, "fair" by others, this decision of the monarch has created a debate in the United Kingdom in recent days. Invited on Good Morning Britain this Thursday 20 April, Prince Andrew's ex-wife reacted to her exclusion from the ceremony.
She was not shy about it. Since her divorce from Prince Andrew in 1992, Sarah Ferguson has got used to expressing herself without embarrassment and enjoying her freedom. In recent months, the mother of Princesses Beatrice and Eugenie has been in the news with the publication of a new erotic novel, A Most Intriguing Lady. But for the past few days, her name has been mentioned in the press mainly for her departure from the coronation of her ex-brother-in-law, Charles III. On 6 May, "Fergie" will not be present at Westminster Abbey. For the first time on Thursday 20 April, Prince Harry's aunt spoke about this on Good Morning Britain.
Asked by the show's presenter if she was disappointed not to have been invited to the event of the year, Sarah Ferguson replied: "No, I'm not because it's a state event and being divorced I don't think you can have your cake and eat it too. Aware that she has not been a royal wife for over 30 years now, it makes sense for her not to be among the guests at the historic ceremony.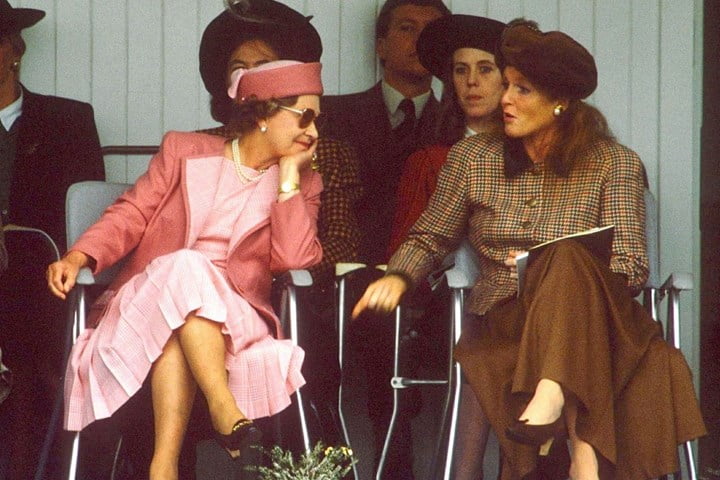 Sarah Ferguson happy to be 'part' of the Royal Family
During an appearance on Loose Women in March, Sarah Ferguson, who was not sure she would be left out of the coronation, did prepare for the possibility: "I'm personally going to have a little tea party with a chicken sandwich and put up some banners. That's what I'm going to do because it makes me very happy," the 60-year-old revealed. On Good Morning Britain on 20 April, the journalist interviewing her insisted, however. "You're not in any way saddened by not being at the coronation? You have grown up with the royal family in a way and you are very close to Charles…" she said.
But without saying much more about her feelings about the event, the writer preferred to praise the work of Charles III and his wife as head of the British royal family. "Yes, I am also close to Queen Camilla. I think the most important thing about this event is the unity of the family," she said, calling the achievements of the royals in this regard "exceptional". "Just because I'm not there at a state event doesn't mean I'm not there in private and it's a nice feeling to be part of the clan.
Photo credits: Screenshot / GMB