Prince William's role at the coronation of his father Charles III is now known. According to "Hello!", he will swear in the new King of England in a very emotional moment.
A solemn moment for father and son. Prince William will experience a very emotional moment on 6 May when he sees his father crowned King of England. The king's eldest son will have a very special role on that day: he will kneel down and pay homage to his father in an oath. According to Hello! on 30 April 2023, William will "place his hands in his father's hands" and make a promise to him, just as Prince Philip did for Queen Elizabeth II at her coronation.
Kate Middleton's husband will then solemnly pronounce these words: "I, William, Prince of Wales, promise you my loyalty and faith and truth as your life-long liege. So help me God". Prince William will be the only one to take this oath, also known as the 'Royal Blood Tribute'.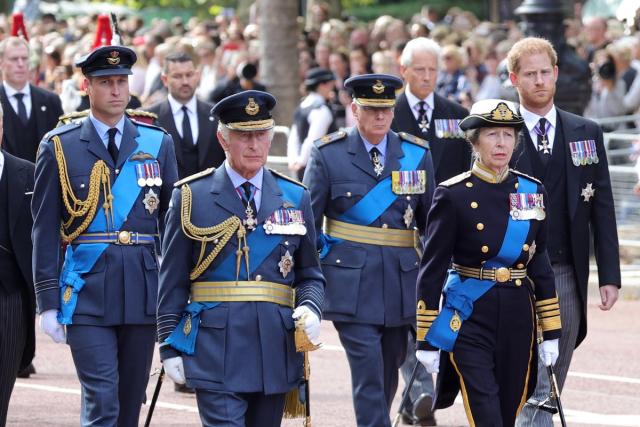 William and Harry not about to reconcile
The coronation of King Charles III on May 6 should have been an opportunity for Prince Harry to reconnect with his family. But he is not giving his loved ones much of a chance: he has planned to stay in London for only a few hours and the idea of a family reunion seems to be slipping away. As The Sun reported on 30 April 2023, the Duke of Sussex has decided to leave immediately after the ceremony: "Harry will be on a 24-hour round trip.
He will only be there for the coronation ceremony and then leave. By private jet or commercial flight, Harry plans to return very quickly to be with Meghan, Archie who is turning four, and LIlibet. A way for the Duke of Sussex to show that he is the master of time and that he does not intend to come to chat around the buffet. It remains to be seen whether, on his arrival the evening before, he will be welcomed by William and Kate for a reconciliation dinner
Photo credits: Backgrid UK/ Bestimage