Like Meghan Markle in her podcast, is Sarah Ferguson going to make revelations about life at Buckingham Palace? A week after the coronation of Charles III, Prince Andrew's ex-wife has announced the release of her show, reports the Daily Mail.
Will Sarah Ferguson shake up the crown? This Monday 5 May, Prince Andrew's ex-wife announced big news on Instagram: the release of her podcast. A programme entitled Tea Talks with the Duchess & Sarah, available "from next week". According to the Daily Mail, the Duchess of York and businesswoman Sarah Jane Thomson "will tackle some of the biggest and weirdest stories in the world".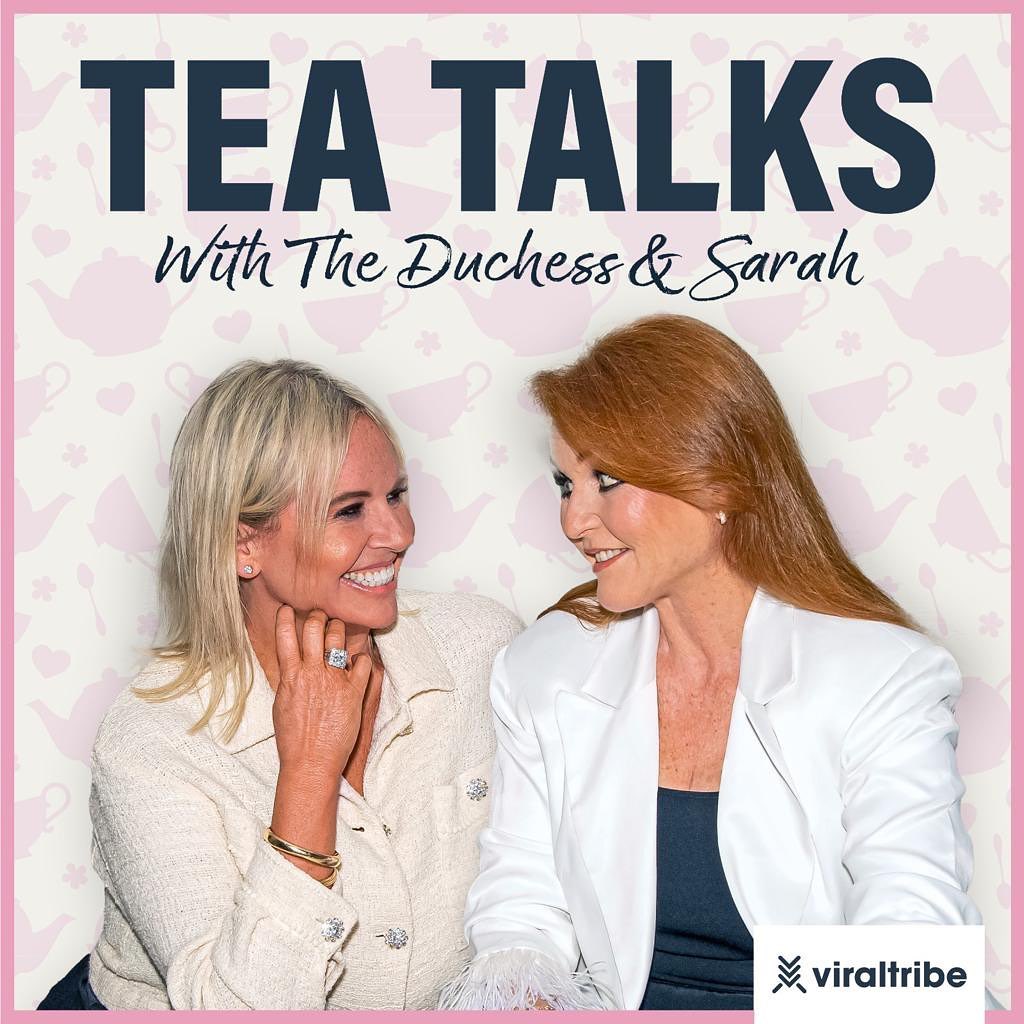 If this announcement might worry Buckingham Palace, it comes a week after the coronation of Charles III, to which Sarah Ferguson was not invited. The mother of Eugenie and Beatrice of York was spotted with the rest of the royal family at the Windsor concert in honour of the King, but it's impossible not to think of Meghan Markle's podcast.
Sarah Ferguson to Prince Andrew's rescue
After leaving royal duties, the Duchess of Sussex launched Archetypes, in partnership with her foundation Archewell and the Spotify platform. In the programme, the former actress spoke about inequality and women's rights, but also made some revelations about her life in London. Like her, Sarah Ferguson is not one to mince words. Recently, she spoke publicly about her ex-husband Prince Andrew, whose name has been mentioned in the Jeffrey Epstein affair.
Describing him as "a good and kind man" and "a very good grandfather" to their grandchildren, she called on "the spotlight" to "turn away from him" and "let him get on with his life", she said on the British channel ITV. As for her sidelining at the Westminster Abbey ceremony, she added on Good Morning Britain: "This is a state event, and as a divorcee I don't think you can have your cake and eat it too.
Photo credits: AGENCY / BESTIMAGE