It's been 27 years since Prince Andrew and his ex-wife, Sarah Ferguson, divorced. And yet, the former couple continues to live together at Royal Lodge. A situation that is, to say the least, original and which is both surprising and somewhat admirable.
Prince Andrew married Sarah Ferguson, mother of his daughters Beatrice and Eugenie, in July 1986. The couple separated in 1992 and divorced four years later. Despite this, the younger brother of King Charles III continues to live with his ex-wife, the Duchess of York, twenty-seven years later. She is still his great confidante. The latter still speaks very highly of her former husband, despite the fact that he has been accused of involvement in the Jeffrey Epstein affair, as of 2019. Sarah Ferguson and Prince Andrew are therefore residing together (but in separate rooms) at Royal Lodge, located on the Windsor Estate.
This is the former residence of the Queen Mother, which may soon be taken away from them as part of King Charles III's planned redesign of the royal residences. One of the reasons the ex-couple still live there together is that the late monarch wanted Sarah Ferguson to continue caring for her favourite son during a complicated period. The Duchess of York is one of Prince Andrew's most loyal supporters (and is the one who has been entrusted with Queen Elizabeth II's beloved corgis). It has to be said that there are not many people left around him since the controversy that he sexually assaulted the American Virginia Giuffre when she was still a minor. Friends turned their backs on him, but so did many members of the British royal family, who preferred to keep him out of the spotlight. His former wife, on the other hand, always stood by him, proving her extreme loyalty at all costs.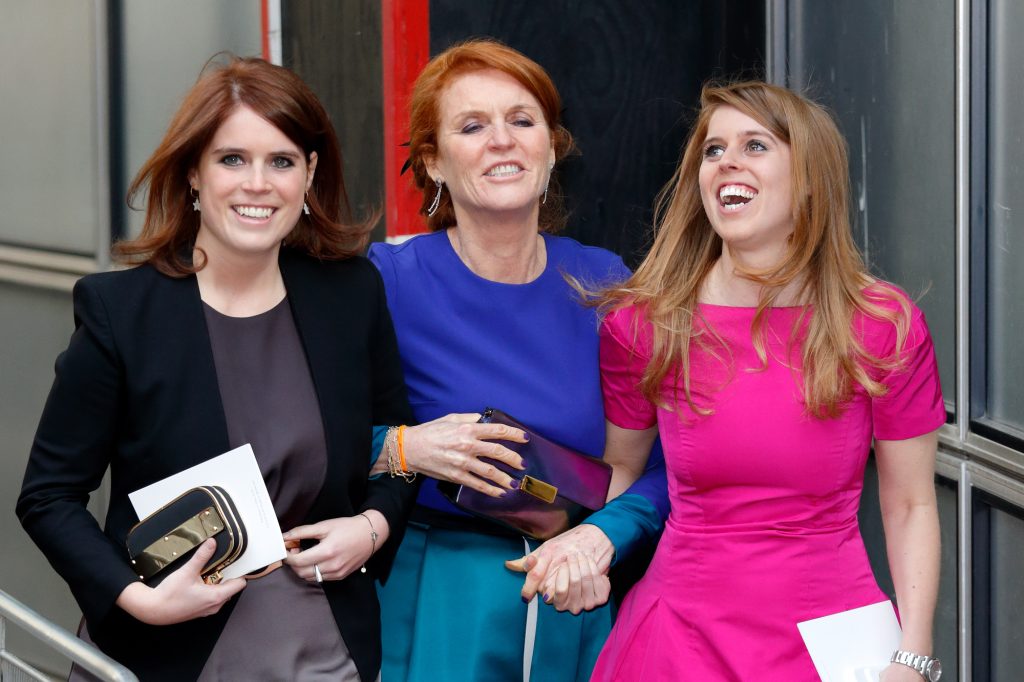 A particularly successful divorce
The Duchess has often praised Prince Andrew as "the love of my life" and a "wonderful man", as she has said publicly on several occasions, including in media interviews. As reported by the Daily Mail on 12 May, Sarah Ferguson claimed that her ex-husband was the victim of a "misperception" regarding his friendship with Jeffrey Epstein. Epstein also denied forcing Virginia Giuffre to have sex with him when she was a teenager. On an Italian talk show, Beatrice and Eugenie's mother also said that the happiest day of her life was when she married the Duke, whom she described as "the best man in the world, [her] handsome prince". Now divorced, the former lovebirds still seem to be on the same page and even "happy" as they continue to spend time together in friendship.