Highly appreciated by the British public for her discretion and commitment, Princess Anne is now the most popular member of the royal family. Like her elder brother, King Charles III, Elizabeth II's only daughter has a haven of peace where she can recharge her batteries. Discover her haven!
Welcome moments of respite. Since her mother's death in September 2022, Princess Anne has been one of the leading figures in the British royal family. But like her brother Charles III, Timothy Laurence's wife also needs to find her home. As the Daily Mail points out, the only daughter of Elizabeth II and Prince Philip is particularly fond of her home in Gloucestershire, called Gatcombe Park. There, the mother of Zara Tindall and Peter Philips likes to recharge her batteries by spending time with her loved ones and riding horses. In her own words, this property two hours from London is a place where "it's really nice to come back and be yourself".
Although she also has a residence at St James's Palace when she is in the capital, Princess Anne still has a preference for her country home, which covers 700 acres in the Cotswolds, a range of hills in south-west England. While Highgrove, her elder brother's residence in nearby Tetbury, boasts impeccably manicured gardens, the few photos of Gatcombe Park that have appeared in the English press reveal it to be a more homely and cosy home, definitely more rural than royal. Her living room, seen in a photo posted on Instagram, is "a cosy jumble of family photos, display cabinets full of pet ornaments, dog beds, floral sofas with strong 1970s motifs and gaudy lime green curtains", describes the Daily Mail.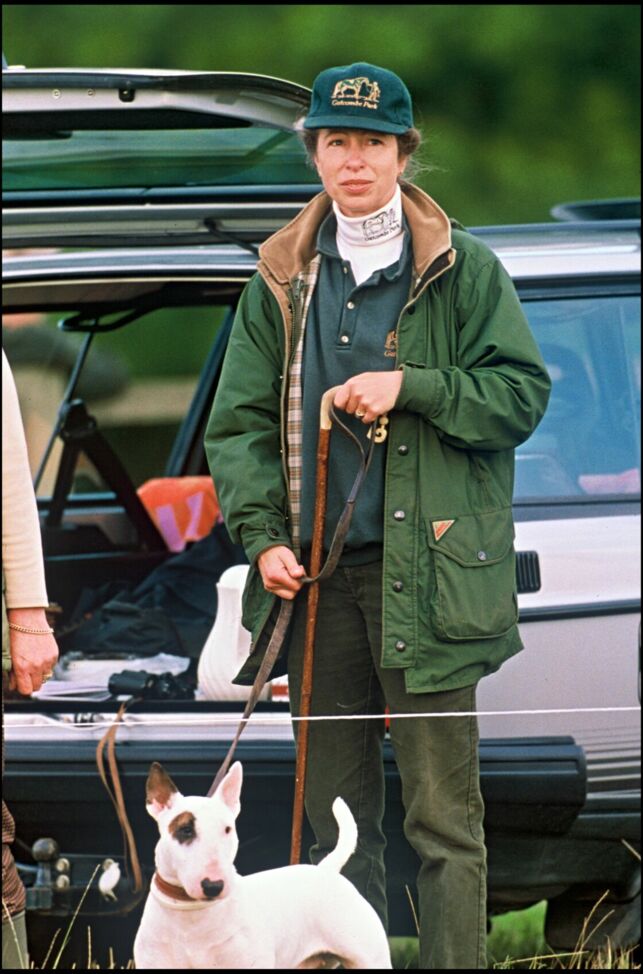 ALPHA AGENCY / BESTIMAGE
Princess Anne on her Gatcombe Park estate in 1994.
Princess Anne's shelter donated by Elizabeth II
Gatcombe Park House and Farm was bought by Queen Elizabeth II in 1976 for Princess Anne and Captain Mark Phillips, who had married three years earlier. Built at the end of the 18th century, they were acquired by the Crown for between £500,000 and £750,000, as revealed by the British press. Parts of the grounds regularly host events, including horse trials and craft fairs. The manor house has five main rooms, four secondary rooms, four reception rooms, a library, a billiard room and a conservatory, as well as staff accommodation.
Photo credits: Agency / Bestimage