In Nice-Matin, on Tuesday 23 May, Prince Albert spoke about a host of subjects, including the coronation of Charles III. The sixty-year-old recounted the content of his conversation with the monarch on the eve of his coronation, and the anecdote that the latter told Charlene of Monaco.
Prince Albert and Charlene of Monaco were among the prestigious guests at the coronation of Charles III on 6 May. Interviewed in Nice-Matin on Tuesday 23 May, the brother of Stephanie of Monaco spoke about this historic event. In particular, he revealed his discussion with the 74-year-old sovereign on the eve of his coronation.
"We spoke at the reception at Buckingham. It was very warm and simple. I congratulated him," he recounted before confiding the anecdote that the monarch told his South African wife that evening. "He reminded her that we are old friends from funerals and weddings (laughs). Because most of the time to attend these ceremonies you have to go in two at a time and we were single. So we were often put side by side."
Officially single until 2010, when he met the beautiful swimmer, Albert II of Monaco has indeed long attended official events alone. Charles III, who was free in the eyes of the world until his 33rd birthday, when he put a ring on Lady Diana's finger, often found himself in complicity with Grace Kelly's son, who was only 10 years his junior.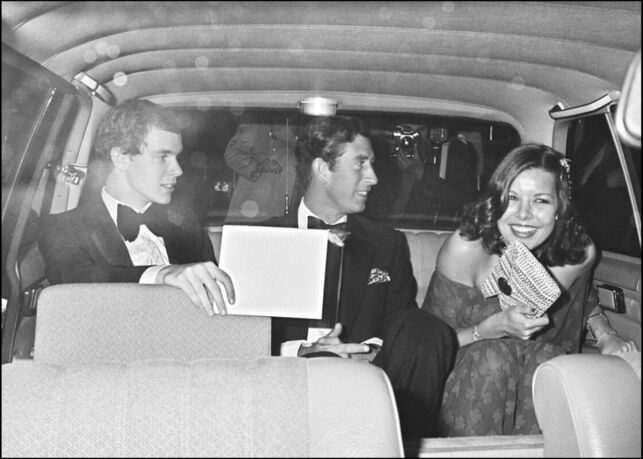 Prince Albert and Charles III have always been accomplices
In his exclusive interview with Nice-Matin, the 65-year-old prince highlighted the good time he had in London in May. "It was very friendly and we also spoke very briefly about the environment and the oceans, about our joint initiatives. Even though he can't speak as often as he used to, these subjects are very close to his heart."
Although the royal couple were lucky enough to attend the coronation of Charles III and Queen Camilla, they did not bring any gifts. The reason? The strict protocol of the event did not allow it, according to the Monegasque monarch's revelations in an interview with Hello! magazine. "Unfortunately, protocol does not allow us to bring gifts," lamented the father of James and Gabriella. "But I'm looking for another way to give it to her, in private, at another time," he added.
Photo credits: AGENCY / BESTIMAGE