The eightieth Monaco Grand Prix took place on Sunday 28 May. It was an opportunity for motor racing fans and stars from all over the world to enjoy a sporting weekend on the Côte d'Azur, including two members of the British royal family.
The Monaco Grand Prix is one of the most eagerly awaited sporting events of the year. For this eightieth edition, held on Sunday 28 May, it was Dutchman Max Verstappen who was presented with the victory trophy by Prince Albert II – leaving Fernando Alonso and Esteban Ocon in second and third place – in front of some 100,000 tourists, motorsport fans and public figures. And among them, as a surprise, were members of the British royal family, namely Mike and Zara Tindall (daughter of Princess Anne, the only daughter of Queen Elizabeth II).
The couple, who have been married since 2011 and have three children (Mia Grace born in 2014, Lena Elizabeth in 2018 and Lucas Philip in 2021), share a passion for sport, as one is a professional rider and the other a former rugby player with Bath and Gloucester (England).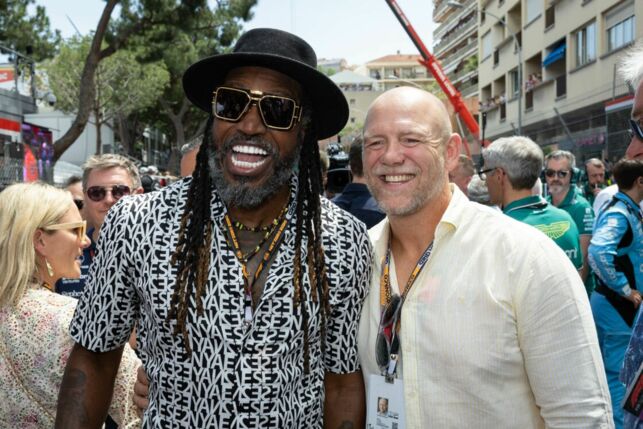 A rainy Grand Prix packed with stars
Malgré le temps peu clément, bon nombre de stars se sont amassées sur la Côte d'Azur ce week-end pour assister aux essais, à la qualification puis à la course monégasque. Il faut dire que, depuis sa création en 1929, le Grand prix n'a de cesse d'attirer les personnalités publiques. Qui plus est, en cette période de Festival de Cannes. Côté acteurs, le Rocher a notamment compté Catherine Zeta-Jones, Jean Dujardin, Orlando Bloom, Tom Holland, David Harbour ou encore Chris Rock. Certains sportifs ont également fait le déplacement, à l'instar du judoka Teddy Riner – devenu champion du monde pour la onzième fois le 13 mai dernier -, de l'italien Marco Verratti et du brésilien Neymar, qui officie au Paris-Saint-Germain depuis 2017. Et sans surprise, les tribunes azuréennes comptaient les membres de la famille princière monégasque comme Charlotte Casiraghi et son époux Dimitri Rassam, ou encore Louis Ducruet et sa femme Marie Chevallier.
Crédits photos : Bruno Bebert / Bestimage