On the sidelines of the trial between Prince Harry and the Daily Mirror, which has been ongoing for three days now, Princess of Wales made two high-profile appearances on 6 and 7 May.
Simple coincidence or a desire to overshadow Harry? While the Duke of Sussex is facing a high-profile lawsuit against the Daily Mirror, which he accuses of having hacked into his phone in 2005 in order to feed the tabloid press, Princess of Wales is stepping up her appearances. On Tuesday 6 June, the Princess of Wales was in Windsor to meet members of the Windsor Family Hub association, as part of its "Shaping Us" campaign. This project, in partnership with the Royal Foundation Centre for Early Childhood, was set up last January to raise awareness of the importance of educating children in the first five years of their lives. But that's not all.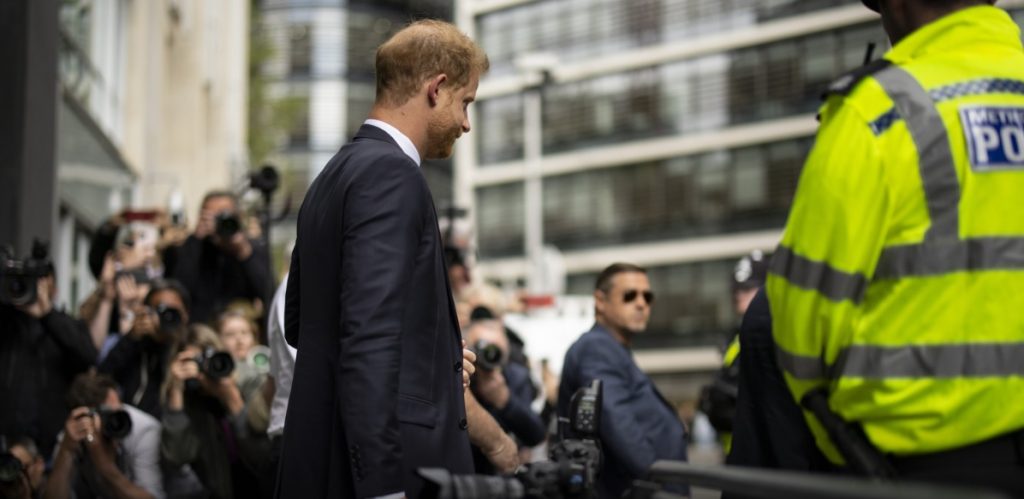 On Wednesday 7 June, the mother of George, Charlotte and Louis kept the spotlight on her, performing… rugby exercises, a long way from the High Court in London. With a smile on her face and an England jersey on her back, Princess of Wales played a few passes with an oval ball at Maidenhead Rugby Club in Berkshire. Although she has been patron of the Rugby Football League and the Rugby Football Union since 2022, the future Queen Consort has quite simply succeeded Harry, who held the post for twelve years. Coincidence?
A trial full of twists and turns
For his part, Harry made one explosive statement after another during the trial. When he took the stand on Tuesday 6 June, Meghan Markle's husband talked about the "hurtful and nasty" rumours that had been spread by the tabloids during his teenage years. Namely, the identity of his alleged biological father. For years, the newspapers had been busy comparing the young prince with Major James Hewitt – who became Lady Diana's lover – not least because they were both redheads.
Yet the Princess of Wales' affair had only begun two years after her birth. Despite this, these "rumours" are said to have "disturbed him until [his] 30th birthday". Archie and Lilibet's father also spoke about the hacking of his telephone messages in 2005, which had revealed a possible infidelity when he was with Chelsy Davy. More at the next hearing.
Photo credits: Zuma Press / Bestimage