In the midst of Prince Harry's explosive media revelations, his stepmother, Camilla, has been deeply affected by the Duke of Sussex's words, leading her to adopt a new perspective.
No one was spared from Prince Harry's unfiltered revelations. From Charles III to William, Princess of Wales, and even Queen Camilla, all came under scrutiny. In his candid interviews with Oprah Winfrey and the forthcoming Netflix series, Harry left no explosive secret untold. As he prepares to testify in ongoing lawsuits against UK tabloids, the rebellious prince seems undeterred. However, this has pushed his relationship with his father's wife, Camilla, to the breaking point.
Prince Harry openly accused his stepmother of using him for public relations gain and leaking private matters to the press. These revelations and Harry's confrontational attitude deeply upset Camilla. Did she recently exact revenge on Harry and Meghan Markle during the Ascot races? That remains a mystery. Publicly, Camilla chooses to maintain an air of indifference and silence, echoing the motto dear to Queen Elizabeth II: "Never explain, never complain." However, in private, the queen feels the impact. "Of course it bothers her, of course it hurts her. But she refuses to be defeated," confides Lady Fiona, Marchioness of Lansdowne and a close aide to the new queen, in an interview with The Telegraph. Camilla's approach is one of patience, biding her time for brighter days. "Her philosophy has always been, 'Don't make a fuss about it and it will work out,'" reveals Lady Fiona.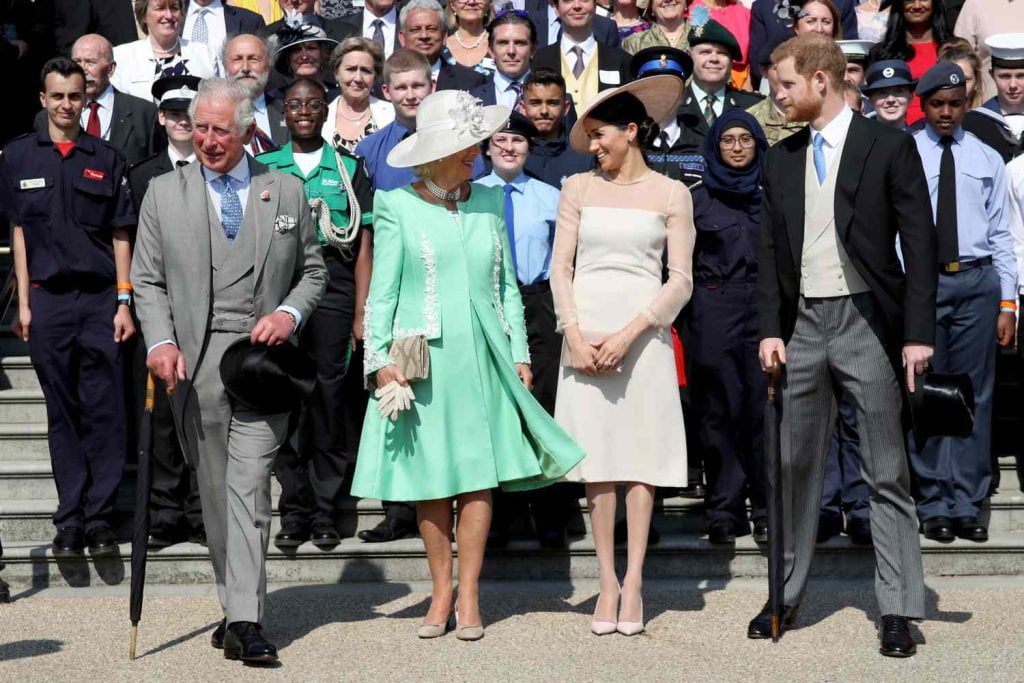 Camilla Finds Relief in Prince Harry's Exile
Crossing paths with Prince Harry is not on Camilla's agenda anytime soon. As he remains exiled in the United States with his wife and children, he shows no intention of returning to British soil in the near future. Camilla breathes a sigh of relief, as she no longer has to navigate the complexities of her uncontrollable son-in-law during important events like the Trooping the Color military parade on June 17 or even Royal Ascot, where her absence was met with intrigue.
Prince Harry has become a persona non grata in London, shunned by both Charles III and his brother William. The Windsor family now fears that their private discussions will be exposed in the press or, worse, in a new book. For now, the Duke of Sussex finds himself more isolated than ever before.
Photos credits: Bestimage