Has the Sussex charm stopped working on the other side of the Atlantic? At a time when the popularity of the Prince and Princess of Wales continues to grow, Archie and Lilibet's parents are realising that being rich and famous is not enough to win the recognition of their peers in the land of Hollywood.
What is a royal without his crown? This is the question posed by author Tessa Dunlop in the columns of the Mirror on Tuesday 11 July. Have the Sussexes lost what made them special by giving up their royal engagements? While they have retained their titles, Harry's as Prince – because it is a birthright – and also those of Duke and Duchess of Sussex, awarded in 2019 as wedding gifts, Archie and Lilibet's parents no longer possess the "magic" of royalty. Especially when compared to their former Fab Four pals, the Prince and Princess of Wales.
"To really flourish, they need more than titles and money," wrote Tessa Dunlop in the Mirror. Harry, barefoot and wearing a bonnet, can't compete with William in his honorary military uniform." A parallel the author also extended to Charles III's two daughters-in-law: "Meghan in Valentino or Givenchy dresses, spectacular as they are, is less remarkable than the Princess of Wales in her Lover's Knot tiara (once Diana's) and her Royal Victorian Order badge."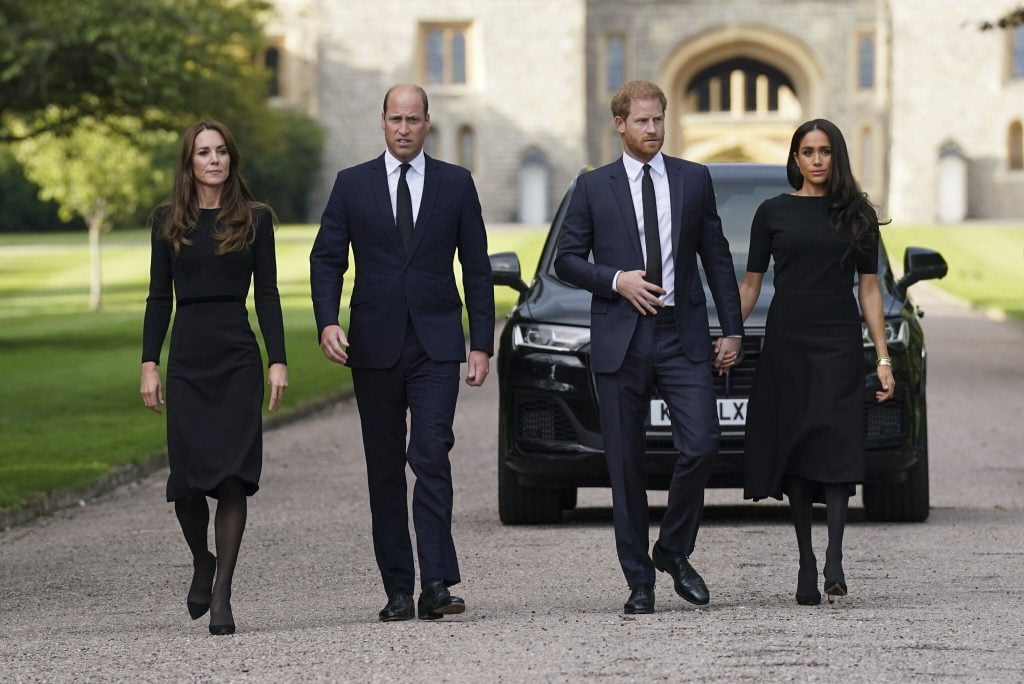 What are the Duke and Duchess of Sussex's plans?
While Prince Harry and Meghan Markle have decided to distance themselves professionally from each other – perhaps to detach themselves from this image of former royals – each is now going about their own projects. The Duke of Sussex is currently working on a documentary about the Invictus Games Paralympics, which he created. Meghan, meanwhile, has signed with a leading Hollywood agency, heralding a possible return to her former acting career. Both seem keen to move away from the Windsor scandals, which have brought them financial stability and media recognition over the past three years.
Photos credits: Bestimage