While Prince Harry has distanced himself from the royal establishment, there's one family member he remains exceptionally close to, despite the well-publicized differences – his cousin, Princess Eugenie. Dr. Anthony Wallersteiner, a close friend of the York family, who serves as the chair of one of Sarah Ferguson's charities, Street Child, and is also the school headmaster of Eugenie's husband, Jack Brooksbank, shed light on their enduring connection.
For Harry, Eugenie is his trusted confidante within the royal circle," Anthony shared with HELLO!. "Their cousinly bond is strong, and Eugenie plays a pivotal role as a bridge between Harry and the wider family. It's an invaluable connection to have." This enduring friendship was recently witnessed when Harry and Meghan Markle visited Eugenie and Jack in Portugal just last month.
The Brooksbanks have been dividing their time between Portugal and the UK due to Jack's new role in marketing and sales in Alentejo. Additionally, the two cousins regularly maintain contact and have met on numerous occasions. In February, they were spotted together at the Superbowl, and earlier this year, Eugenie traveled to California, where the Duke and Duchess of Sussex currently reside.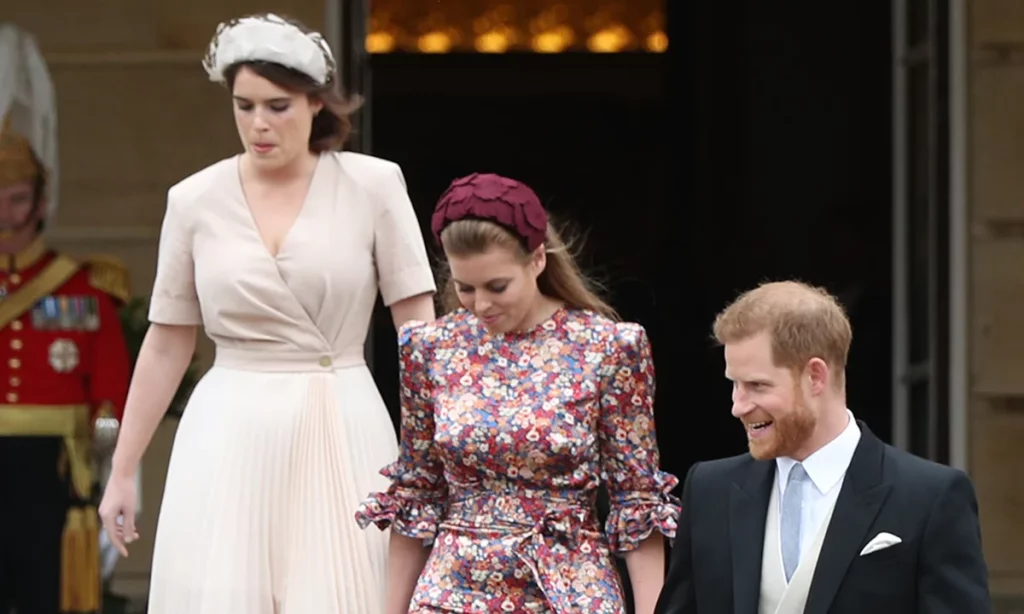 Their connection runs so deep that Eugenie even made a heartwarming appearance in Harry and Meghan's Netflix documentary, where she played with their son, Archie, on a sunny beach. A testament to their enduring friendship, Eugenie was among the first to be informed about Harry and Meghan's budding romance and was one of the initial members of the royal family to meet the former "Suits" star. In his memoir, "Spare," published in January, Harry reminisced, saying, "I remember Euge hugging Meg, as if they were sisters.
I remember [Harry's friend] Charlie giving me a thumbs-up. I remember thinking: If meeting the rest of my family goes like this, we're home free." This enduring connection between Prince Harry and Princess Eugenie is a testament to the power of family bonds amidst evolving circumstances within the royal family.
Photos credits: Bestimage