On Saturday 21 October, Princess Charlene attended the Rugby World Cup match that saw South Africa beat England 15-6. When the whistle blew, Prince Albert's wife was overjoyed.
What a Saturday night! On 21 October, Princess Charlene of Monaco was at the Stade de France to watch the Rugby World Cup semi-final between South Africa and England. This crucial match was won by the South African team, with a final score of 15-6. The overflowing joy of the Monegasque princess at the announcement of this result illustrated her deep support for the South African team, as she herself hails from Johannesburg. The mother of Jacques and Gabriella was accompanied by her husband, Prince Albert of Monaco, at this major sporting event.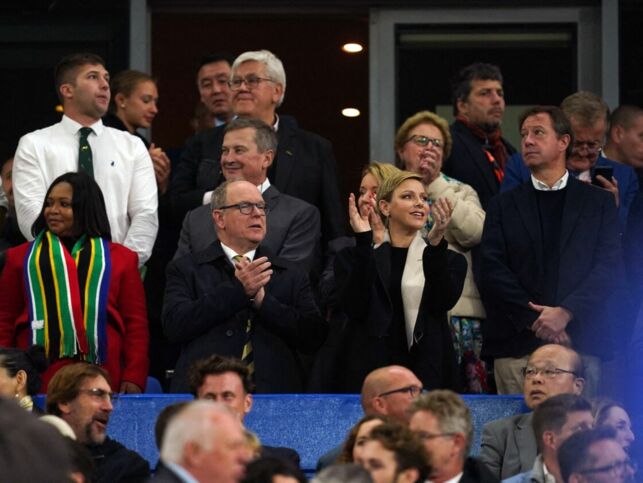 After an impressive performance on the pitch, the South African rugby players managed to qualify for the World Cup final, a remarkable achievement that was hailed by many fans and celebrities. Princess Charlene then went into the dressing room to warmly congratulate the South African players on their well-deserved victory. Her joy was palpable in her gestures and facial expressions. She had no hesitation in raising her arms in victory and embracing the players in celebration. For Princess Charlene, this South African victory took on a special meaning, as a former champion swimmer and sportswoman at heart.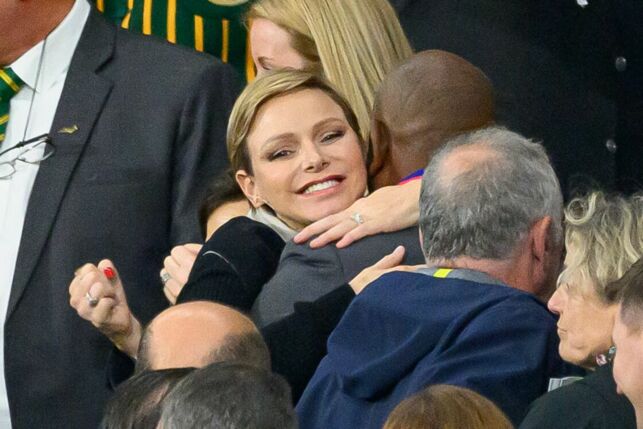 Princess Charlene of Monaco, front row for the final?
The Rugby World Cup final will pit South African rugby players against New Zealand. Expectations are high for this epic match to crown the rugby world champion. Fans, including Princess Charlene, are eagerly anticipating this intense sporting confrontation, which will put the honour and glory of their respective national teams on the line on Saturday 28 October. As a former Olympic champion, Albert II's wife knows this feeling all too well!
Photo credits: ABACA