Last June, Sarah Ferguson underwent surgery for breast cancer. On learning of her illness and the operation, Prince Andrew's ex-wife feared she would never see her three grandchildren again, as she told Loose Women on Thursday 2 November.
A moving account. Last June, Sarah Ferguson revealed to the media that doctors had diagnosed her with breast cancer during a routine mammogram. As a result, Prince Andrew's ex-wife had to undergo surgery. The mother of Princesses Eugenie and Beatrice has not hesitated to speak out publicly to raise awareness among women about breast cancer screening.
Invited to appear on Loose Women on Thursday 2 November, Sarah Ferguson agreed to talk about her mastectomy. The journey from the Royal Free Hospital, I'll never forget because of course your mind goes, 'oh my God, I've got to have a mastectomy'. Then it's all terrifying and you think, 'What's going to happen? I'm not going to see my grandchildren (Sienna, Ernet and August) grow up'", she confided in an extract spotted by Hello! magazine. Before adding: "It's what goes through your head."
A fear that belongs in the past. Thanks to prompt treatment, Sarah Ferguson was able to beat the disease. Since then, she has never ceased to show her gratitude to the medical profession. "I'm very grateful to the Royal Free Hospital and the NHS because they got this amazing dye that they put in my arm, and it can really detect shadows," she said. She added: "It's quite extraordinary, 18 months before it wasn't there." Today, Sarah Ferguson has just one thing on her mind: enjoying every moment with her grandchildren.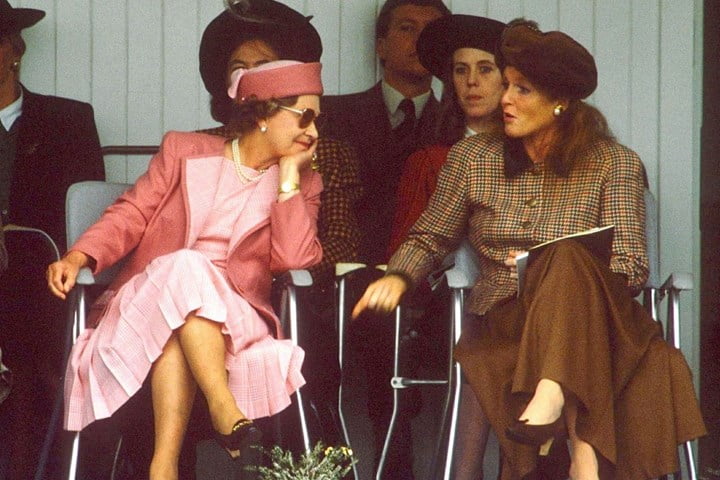 Sarah Ferguson: a grandmother present for her three grandchildren
It's a role that's particularly close to her heart. On 9 February 2021, Sarah Ferguson became a grandmother for the first time following the birth of August Brooksbank, the baby boy of her daughter Eugenie of York. A few months later, Princess Beatrice gave birth to her baby daughter Sienna Mapelli Mozzi. Then, on 30 May, Ernest joined the family. "It's simply a dream!" she enthused to Gala last June. She added enthusiastically: "Being a grandmother is the joy of my life and I cherish every minute I spend with my grandchildren.
Totally smitten with her grandchildren, the former daughter-in-law of the late Queen Elizabeth II loves spending time with them. "I'm a child myself, I like to play, to imagine, to dream… so our days are filled with mischief, laughter, stories and pure joy", she revealed. In May 2022, Sarah Ferguson had already opened up about her role as grandmother in the columns of Metro magazine. "I read them stories. With August, I play with trucks", enthused the mother of Princesses Beatrice and Eugenie of York. "But if he prefers to play with Barbies in the future, that's just as well." Grandchildren who make Sarah Ferguson happy every day.
Photo credits: Backgrid UK/ Bestimage