On 8 November 2023, Louis Mountbatten-Windsor, known as the favourite granddaughter of Queen Elizabeth and Prince Philip, celebrates her 20th birthday. An opportunity to discover one of the privileges she enjoys, like her cousins elsewhere: a place in her name, across the Atlantic.
A royal privilege for Elizabeth II's grandchildren. Lady Louise, eldest daughter of Sophie and Edward of Edinburgh, turns 20 on 8 November 2023. The studious young woman, an enthusiast of carriage driving, is a Mountbatten-Windsor, the last of the name since she bears the surname of her beloved grandfather Prince Philip. Lady Louise also has another privilege, like other members of the Royal Family: a Canadian lake in the Manitoba region is named after her!
In 2008, her father Prince Edward made an official visit to Winnipeg in Canada, as well as to the Great Lakes region. As Hello! reported at the time, Gary Doer, President of the Manitoba region at the time, decided to honour Prince Edward's visit by naming two lakes in central Manitoba "Lake Louise" and "Lake James" after the Prince's two children.
It's a charming and romantic gesture that actually makes up for something lacking: all the grandchildren of Queen Elizabeth II were entitled to have a lake named after them in 2002, during the Queen's Golden Jubilee. But Louise and James weren't born then. So in Manitoba we now have Prince William Lake and Prince Henry Lake, which are obviously close to each other, as well as Princess Beatrice Lake and Princess Eugenie Lake, and Peter Phillips Lake and Zara Phillips Lake, the latter still bearing her maiden name at the time.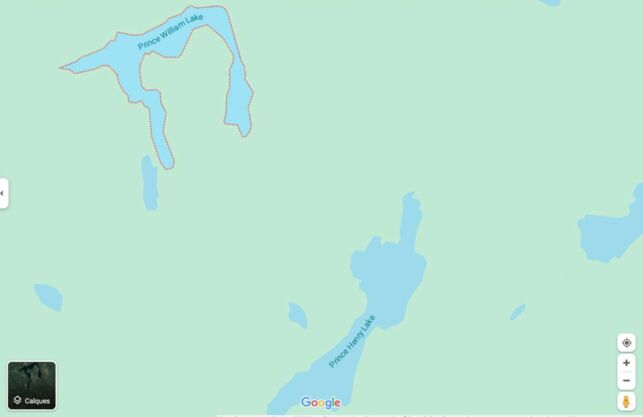 Sophie of Edinburgh almost died when Louise was born
On 8 November 2003, when she was just eight months pregnant, the Duchess of Wessex went into labour. Her first child, Lady Louise, was on the way. The sister-in-law of King Charles III had lost more than four litres of blood due to internal haemorrhaging and had to undergo a caesarean section. At birth, little Louise weighed just 2 kg. "Her Royal Highness and her daughter are both stable. For safety reasons, the baby has been taken to the neonatal unit at St George's Hospital", explained the official statement at the time. Mother and daughter had been separated for sixteen days. Fortunately for the family, the birth of James, the Wessex couple's second child, went off without a hitch on 17 December 2007.
Photo credits: Bestimage